Best Property Management Software and Functions to Look For
By: Homee Team on October 02, 2020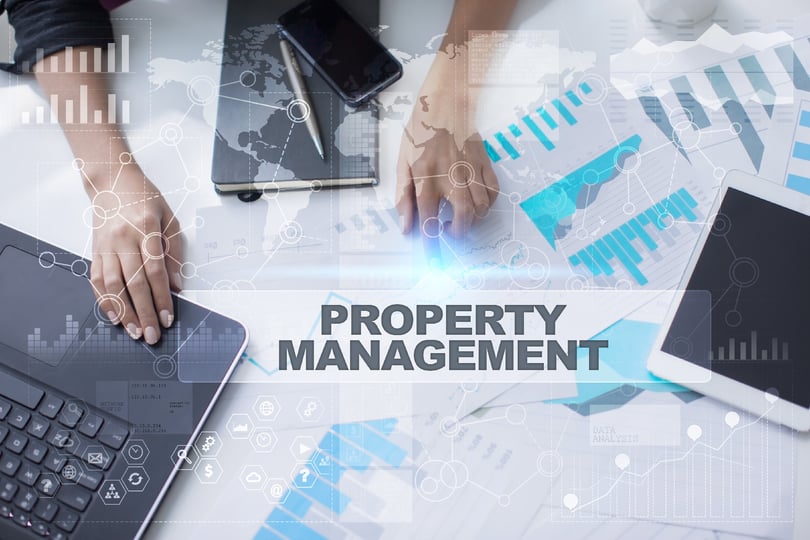 Best Property Management Software and Functions to Look For
Property managers (PMs) frequently have to handle a wide variety of complicated tasks—everything from communicating with renters and addressing their needs, to balancing finances across multiple properties, to dealing with local and federal regulatory requirements that may change unexpectedly. Rental property management software helps PMs tackle these tasks so they can be more effective, efficient, and profitable.
But, what should a property manager look for in an online property management software program? What makes for the best property management software? The answers to these questions may vary depending on the property manager's needs.
A PM looking after a commercial property might have different needs and concerns from one who is managing a multi-family rental property. While HOMEE is not a purveyor of residential property management software, as the creator of a complete property maintenance solution, our Homee On Demand mobile app is often paired with property management and accounting software. The Homee On Demand solution fills the gaps in property maintenance that online property management software programs often leave (such as vetting reliable experts to provide specialized maintenance).
Because of this, the HOMEE team has had the chance to work with many property managers and see how they use their property management software. With that in mind, here are a few suggestions for what to look for, as well as a few property management software reviews:
What to Look for in Software to Manage Rental Property
When choosing a property management and accounting software solution, it's important to consider the types of property being managed. There are many concerns that are typical for both residential and commercial properties, such as:
Screening potential renters;
Following local and federal regulations;
Handling property maintenance;
Keeping properties on budget;
Managing turnover; and
Collecting rent.
However, there are also a few concerns that are more specific to commercial or residential properties (or that may have a different level of priority). For example, a commercial property manager might have to track what types of companies are being placed in a given business complex—it would not be good to place direct retail competitors too close together, as this could affect their profitability and capacity to pay rent. On the other hand, residential property managers might have to be especially careful of how they handle subleasing risks or pet ownership—things that aren't as common with commercial properties.
So, when looking for the best property management software, PMs need to consider the types of properties they most frequently manage. Some good functionalities to look for in any online property management software include:
Online Rental Collection. Having an online portal for handling the collection of rent is a major plus, as it makes it easier to collect rent and avoids many of the risks of mailed rent payments.
Applicant Screening. Credit checks are crucial for screening potential renters to ensure they can realistically afford the rent. It doesn't help anyone to have a tenant obligated to pay more in rent than what they make in a month.
Renter to Manager Communications. A key part of improving the tenant experience (and remaining aware of important issues) is having an open line of communication. Some of the best property management software programs have tools to help foster renter-to-manager communications, such as resident portals where tenants can check their rental agreements and leave comments or messages. Some even have text messaging features.
Financial Reporting Features. Online dashboards that allow property managers to quickly review their income and expenses across all of their properties can be crucial for tracking trends. For example, if five properties all have similar income rates, but one has a higher expense rate than the rest, an income and expenses dashboard could prove incredibly useful for identifying the issue so the property manager could dig into the cause of the discrepancy.
So, what's the best property management software on the market? It's hard to say. A rental property management software that works for one PM might not be a good fit for another because of differences in their needs. With that in mind, here is a table comparing features from some of the more popular solutions on the market:
| | | | | | |
| --- | --- | --- | --- | --- | --- |
| Product | Online Rent Payments | Listing Management | Application & Screening | Resident Portal | Customized Reports |
| AppFolio | Yes | Yes | Yes | Yes | Flexible Reporting |
| Rent Manager | Add-ons Available | Integrates with Other Solutions | Yes | Yes | Customized Dashboards and Reports |
| Buildium | Yes, with fees | Yes | Yes | Yes | Reports Dashboard |

Each of these solutions offers something different for different property managers.
For example, Rent Manager is designed to be customizable with integrations for other software programs built in. For PMs with time to set up and configure custom software fields as well as create their own website, this can be invaluable—others may prefer a "ready-made" solution instead.
AppFolio is one of the most popular solutions on the market, with a lot of nice features built into the app for managing applicant screening and online rent payments. However, those managing commercial properties may find that it doesn't address all of their needs as efficiently as a software designed for commercial property management would.
Buildium is another solid property management software with some good features for encouraging communications between property managers and their renters. However, their online rental collection solution has an incoming transaction fee unless you sign up for the "pro" version of their software.
Each of these software programs has advantages and disadvantages depending on the specific needs of the property manager. Also of note, some solutions charge by each unit managed, while others charge based on the total number of users. For a property management company with few users but many managed units (such as an individual property manager), the per-user billing model would probably be the most attractive option. Meanwhile, for organizations with a lot of users managing comparatively few properties, the per-unit billing model may be the most efficient.
Have questions about residential management software? Or, need to find a complete property maintenance solution instead? Contact the team at HOMEE today to learn more!