How to Break Down the Real Cost of Property Management Software
By: Homee Team on October 02, 2020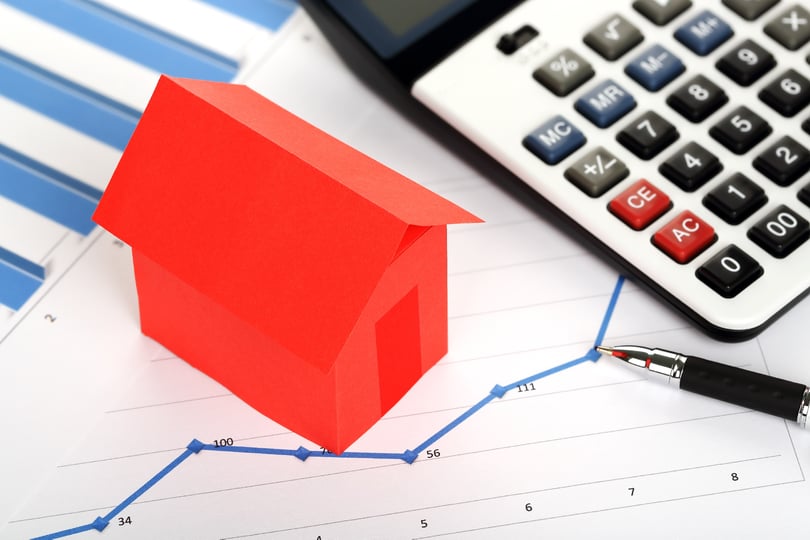 How to Break Down the Real Cost of Property Management Software
Nailing down the cost of property management software is one of the biggest challenges in finding a new software platform for property management. Many residential and commercial property management software platforms don't publicly disclose their pricing models and methods. Instead, they often withhold their software costs until they can make a customized quote.
In fact, the total cost of property management software can vary greatly from one platform to the next—or even from one user to the next depending on the software's pricing model. Software that might cost one property manager $1,000 a year might cost another property manager that much each month.
To help you demystify the cost of property management software and why it can vary so much, here is a quick breakdown of software platform costs.
The Base Licensing Cost for Property Management Software
Developing a complex software platform for property management is an expensive and time-consuming endeavor. The more robust and fully-featured the software is, the higher these costs are likely to be. Additionally, developers may release updates to their software to address specific functionality issues or customer concerns—which require additional development time and expertise.
To recoup their investment in the creation and maintenance of their property management software, developers will set a licensing fee for their software. However, this is where things get complicated. There are several different ways that software developers can structure their fees, including:
Billing Per User. Some property management software platforms will base their cost on how many users you register with the software. The more property managers you have using the software, the more expensive it will be.
Billing Per Unit. One of the most common billing structures is to base the cost of the software on the number of units being managed. The more units you manage, the more expensive these software platforms will be.
Flat Monthly Rates. Some software developers charge a flat monthly rate for their licensing fee that does not change.
Billing Cycle Frequency. Some property management software platforms are billed month-to-month, once a quarter, or once each year. Some developers offer a bit of flexibility and may provide a discount to property managers who are willing to pay by the year instead of month-to-month.
Different billing structures will favor different property management companies. For example, property management companies that specialize in managing a few high-end properties with lots of individual care and service (having many property managers managing fewer properties) may prefer a "per unit" billing model. Meanwhile, an individual property manager or a company where a few property managers have to keep track of many different properties will probably prefer a "per user" billing model.
When choosing between month-to-month, quarterly, and yearly billing models for paying software licensing fees, it's important to balance the flexibility and low cash flow impact of the monthly billing structure against the overall cost savings (and need to plan ahead) of longer-term billing cycles.
Hardware and Operating Environment Costs for Property Management Software
The software you choose has to run on something, whether it is installed on your computer or accessed from a remote, cloud-based server when you need it. This, in turn, means that you'll need to consider the hardware or cloud environment costs for running the property management software.
If the property management software is something that has to be installed on a local device, then you will need a computer with the appropriate system specifications—this is something that will vary from one software to the next.
To ensure that users can access the software with ease from computers, smartphone apps, or tablets, many software developers use a cloud-based solution. In this case, the developer will pass along the costs of maintaining their servers to the user. However, these cloud-based solutions are often easier to deploy and use than software you have to install on a computer.
Cost of Property Management Software Implementation, Training, and Support
Some property management software providers have additional services for helping their customers implement and learn the software; they also provide post-sale support (such as troubleshooting). These services may be billed separately as needed, included in a one-time "onboarding" package, or simply included in the monthly software fees.
For many property managers, these services can be invaluable for getting the most out of the software in the shortest possible time. For example, an online training session can help a property manager learn how to navigate the software and interpret the data presented in the dashboard view. This helps eliminate some of the ramp-up time that would otherwise be needed to learn the software and start using it for property management.
So, when searching for a new property management software platform, be sure to ask if the developer offers onboarding services, and whether those services are included in the monthly licensing fee or if they have a separate cost.
As important as it is to break down the cost of property management software, cost isn't the only consideration you should have. It's important to balance the cost of the software platform against its features—and to compare this to the cost and features of other property management software platforms. This way, you can find the best solution to fit your needs.
Regardless of which software you choose, Homee On Demand can help with property maintenance. Please reach out to our team for more information!