Breaking Down the Cost of Property Management
By: Homee Team on October 02, 2020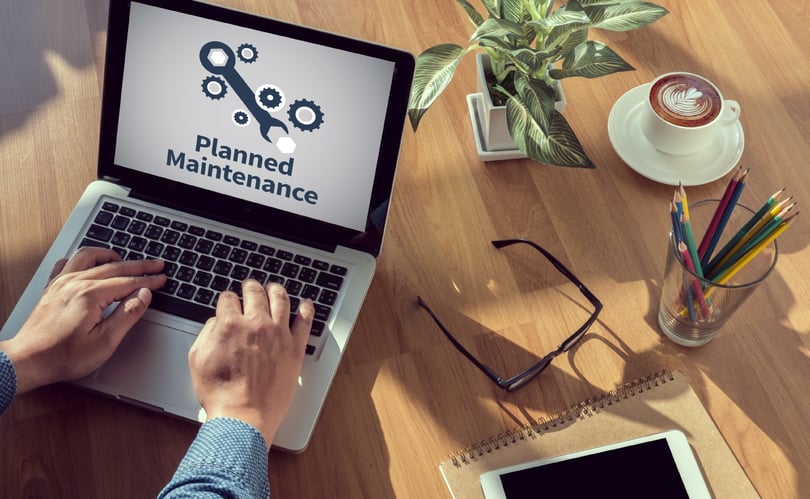 Breaking Down the Cost of Property Management
The article "Top 9 Reasons Tenants Move Out of a Rental" states that constantly dealing with property maintenance issues tops the list for many unhappy renters. Staying ahead of maintenance is a cost of property management that some property managers try to avoid. However, being proactive about maintenance issues is necessary — not only to keep renters happy so they want to renew, but also to protect and extend the life of your clients' investments.
What are some of the property maintenance costs you should keep in mind? Property maintenance costs often result from a variety of factors, including:
The age of the property;
Its climate and location;
Environmental factors;
The type of property (whether it's a single-family property or a multi-family property); and
The condition of the property, appliances, and equipment (how well they have been maintained).
The Cost of Property Management & Property Maintenance Services
Vacancy Due to Poor Repair and Maintenance Response
Some of the most significant costs are those that are not typically calculated when people talk about the cost of property management — such as increased vacancy loss due to poor repair and maintenance response. This is the single most impactful cost because turning properties results in a variety of expenses, including:
Lost rents due to vacancies,
Property upkeep while the space sits vacant,
Advertising costs (to bring in new renters),
Turn costs, and
Resource costs.
These turnover-related property management costs make it imperative for property managers to retain renters with a high-quality, responsive and proactive maintenance experience.
Labor and Materials
Unsurprisingly, two of the most obvious costs of property management pertaining to maintenance are labor and materials. Keeping your property and equipment in good working order is essential for any property manager, and that requires good preventative maintenance work from reliable workers. Waiting until something stops working, develops a leak, or has other issues to fix is both risky and expensive. In addition to the cost of addressing the problem, you'll also have to deal with the secondary costs that may result from damage to your property (or renters' property) or your reputation.
Using In-House Professionals vs. Outsourcing Work to a Third Party
For multi-family property managers, tasks associated with residential property maintenance services are frequently handled by an in-house team of technicians. If an in-house team has work orders backing up, or if specific jobs require a licensed specialist (such as an electrician), then those multi-family property managers need to rely on the licensed services of an industry expert. For single-family property managers, employing an in-house team often isn't feasible or necessary as a cost of property management.
This is where multi-family property managers need to choose between using in-house technicians versus outsourced experts. When it comes to salaried in-house techs, you have the following maintenance costs:
Direct costs for their pay and benefits,
Opportunity costs for downtime, and
Costs of their tools and maintaining the equipment they use.
Choosing the Right Materials for the Job
Every property needs to maintain some level of equipment and materials stock that ties up working capital. Selecting appropriate materials that will be more cost-effective while still providing the best quality is essential. When property managers cut corners by using cheap materials and hiring unskilled labor to reduce property maintenance services costs, their low-level investment becomes obvious when things start breaking down, looking worn, and renters are complaining.
For example, while matte (flat) paint is easier to apply and requires less prep, it provides less wall protection than paint with an eggshell or satin finish, which is much easier to keep clean. It's more cost-effective to take the time to apply the correct paint and not have to fully repaint every time you turn a property. Your renters will also be happier if their walls are easy to keep clean.
How Homee On Demand Adds Up as an Advantage to Property Managers
Through the Homee On Demand app, property managers across the United States can get immediate, 24/7 access to a network of licensed, insured, background-checked service providers (called "Homees") who are ready and waiting to work. Thousands of handymen, plumbers, HVAC technicians, and electricians are ready to do your job immediately — it just takes the tap of a button.
Using a convenient mobile platform, Homee On Demand helps to keep your cost of property management to a minimum by ensuring you only pay for the time our service providers are on site and working on your property. Unlike repair or maintenance techs from other third-party residential property maintenance services, we bill to the minute rather than by a set hourly rate. If your repair takes 20 minutes, you'll only be charged for 20 minutes. This helps to minimize your property maintenance costs, which reduces your overall cost of property management.
Homee On Demand has additional uses for property managers who have in-house techs on staff. You can use Homee On Demand to:
Field job requests;
Manage multiple projects;
Keep renters informed about the status of their maintenance or repair work;
Allow renters to schedule work at their convenience; and
Review and set limits on labor and material costs to minimize maintenance costs.
To learn more about Homee On Demand as a property maintenance solution, or to explore how we can help your operations, please click on the image below. Contact our team of experts if you have any other questions.