Commercial Property Maintenance: 8 Tips That Make Your Job Easier
By: Homee Team on October 02, 2020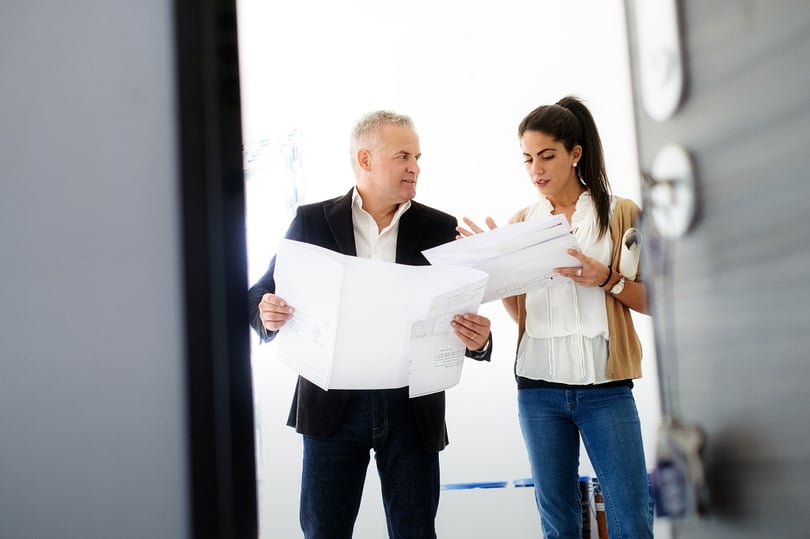 Commercial Property Maintenance: 8 Tips That Make Your Job Easier
Whether you manage a small retail space or a large office complex, commercial property maintenance can quickly get overwhelming. The combination of daily tasks, requests from tenants, and large improvement projects are difficult to juggle and can become mentally and physically taxing. There has to be an easier way.
You can take control of your week with a little organization. Follow these tips to make your job easier and better maintain the properties in your portfolio.
#1) Start Your Day With a Premises Walk
Begin your morning with a walk around the building or campus that you manage. Check for any fallen signs or broken tree branches. Look at the landscaping and see if anything needs to be improved. You can also walk through the interior of the complex if applicable to check for leaks, broken lights, or signs of pests.
This morning walk can help you catch problems early as you prioritize your work for the day.
#2) Set Reminders for Regular Maintenance
There are certain projects that need to be addressed each year, if not several times per year. Shrubs and trees need to be pruned, gutters need to be cleaned, and HVAC systems need to be serviced. If you can stay on top of these projects, then you won't feel like they sneak up on you out of nowhere.
Set reminders for upcoming projects so you can plan for them and find a qualified maintenance professional to take care of it. You can also review your calendar a month or two out to get a handle on what tasks are coming up.
Recommended Reading: Your Property Maintenance Checklist for the Winter
#3) Plan Out Large Projects
Along with planning your regular maintenance, list the major projects you will tackle at the start of the year or early spring. This is likely based on approval by management, but you can provide insight into the best time to start the work.
For example, if you need to repave driveways or parking lots or repaint exterior walls, you may want to choose drier months to schedule the contractors. That way, the job is less likely to get canceled because of rain. Mapping out your large projects with several months' notice can help you secure the right contractors and start preparing for the work to get done.
#4) Build Time for Unexpected Service Requests
You and your tenants can't predict when there will be a problem, and you don't know when emergencies will arise -- only that they will at some point. All you can do is be prepared.
If you already have a packed calendar, then an unplanned request or emergency will completely throw you off. To be prepared, set aside time each week for unexpected emergency maintenance requests.
This planning will help you prioritize major issues without falling behind on your work. If you don't have any calls, you can use that time to work on evergreen projects that need your attention.
#5) Develop a Pool of Contractors You Can Trust
A reliable contractor is worth their weight in gold. When you can trust someone to come out, do the work right, and charge a fair price, you want to keep them on your roster.
Identify a few top contractors in your area who you can call for HVAC, plumbing, electrical, and general repair work. This way, you can quickly call them to solve problems and know that they can quickly resolve the issue.
If you don't have such a pool, turn to HOMEE. Through the HOMEE app you can access a network of thousands of qualified, insured service professionals ready to work at the tap of a button.. Property Managers love HOMEE because it offers on-demand access to contractors—so there are always vetted home experts available when you need them.
Recommended Reading: How to Save Money on Property Maintenance with HOMEE
#6) Communicate Your Needs With Tenants
Create a policy for service requests that tenants can follow when there is a problem. Communicate these policies, and provide information on how tenants can reach you. For example, if you need 24-hours notice for a service request, let tenants know that this is the policy and why it is in place.
Also, make it very easy for tenants to quickly submit their requests. As one option, offer HOMEE with Resident Request. It allows tenants to make service requests and you to review and approve them through a simple property maintenance app. Then, tenants request service providers when it's convenient for them.
#7) Have a Plan In Case of a Disaster
If a major storm or hurricane is barreling toward your area, it's too late to develop a plan of action. If you want to effectively prepare your property, make sure you have emergency protocols written out for tornados, floods, winter storms, hurricanes, and earthquakes if they are prevalent in your area.
This protocol should include a list of necessary tasks, like which benches need to be put away and where, as well as a plan for communicating with tenants. These guides will help you stay calm during a weather event while ensuring everything gets done.
Recommended Reading: Property Manager Quick List for Hurricane Preparedness
#8) Schedule Regular Safety Audits
Safety is one of the most important parts of commercial property maintenance. Set up monthly safety audits where you check the fire alarms and backup generators.
Look at the sidewalks and make sure the area is free of potential tripping hazards. You can also use this time to review your disaster protocols if hurricane season or winter is approaching. This keeps tenants and visitors safe while minimizing property liability.
Use HOMEE for Commercial Property Maintenance
Regardless of the task, you need the right tools if you hope to perform commercial property maintenance to the best of your abilities.
HOMEE strives to create one of the most useful tools in your pocket. With a mobile app and desktop solution, you can vet and hire contractors, manage tenant requests, and manage multiple projects at once. You can stay organized and avoid feeling overwhelmed by the tasks ahead of you.
Request a demo today to see how HOMEE can make commercial property maintenance much easier.