6 Fire Safety Tips for Rental Properties You Need to Know
By: Homee Team on October 05, 2020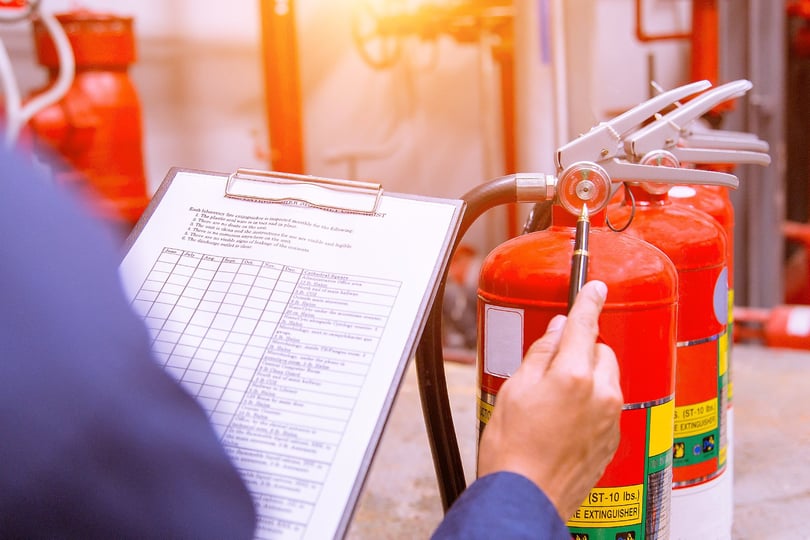 6 Fire Safety Tips for Rental Properties You Need to Know
Residential fires can be an enormous problem for property managers. These disasters can cause significant harm to both the property and to its residents. Additionally, if the home fire prevention measures employed by the property manager are deemed to be lacking, then the property manager may be open to liability lawsuits and legal penalties.
So, home fire safety is very important to property managers/landlords. The question for many property managers is this: "How can I meet (or exceed) fire safety regulations for landlords to minimize fire hazard risks in my rental properties?"
While specific fire safety regulations for landlords/property managers may vary from one region to the next, there are a few essential fire safety tips that you can follow which can help you minimize risk and liability.
Fire Safety Tip #1: Get to Know the Top Fire Hazards in Homes
The first step in home fire prevention is understanding what causes house fires in the first place. The National Fire Protection Association (NFPA) has a list of the top five causes of fire hazards in homes:
Candles
Cooking
Electrical
Heating
Smoking
Of these home fire safety hazards, "Cooking equipment is the leading cause of home structure fires and home fire injuries" while "Smoking is the leading cause of civilian home fire deaths," according to the NFPA.
Knowing what your greatest home fire safety hazards are can help you prioritize your fire prevention measures.
Fire Safety Tip #2: Set Down Rules Regarding Smoking
Because smoking is the top cause of civilian home fire deaths, as reported by the NFPA, it is important to take specific measures against smoking in your residential properties. This could mean having a restriction against smoking in the property as part of the lease agreement (which, incidentally, can help maintain the home's value by preventing smoking-related damage and odors). However, such a restriction may drive away potential renters who are smokers.
It can help to create a designated smoking space on the premises for smoking, or to install furniture that is fire-resistant to help prevent house fires caused by people dropping lit cigarettes or falling asleep while smoking.
Fire Safety Tip #3: Install Smoke Detectors in Every Room
Having smoke detectors/alarms is not only a good home fire safety tip—it's often a requirement under fire safety regulations for landlords. For example, as noted by Lease Runner, "Texas Property Code § 92.255 outlines the requirements for smoke alarms — how many are required, where they must be placed, but in general they must be installed in every bedroom in the unit and at least one on every level if it's a multiple level dwelling."
Smoke alarms provide a crucial warning to your renters that there is a fire in the building, and that they need to evacuate ASAP. This helps reduce the risk of renters being harmed in a fire.
On top of installing smoke alarms in every room, it helps to install a system where the alarms are interconnected so that they all go off when one is triggered. Doing so helps ensure that everyone in the building can hear the alarms. In the case of renters who are deaf or hearing impaired, alarms should have flashing light indicators on top of their audible warnings.
These alarms should be inspected annually (some regions may require even more frequent inspections of fire safety systems, so be sure to check your local regulations) to verify that they are in working condition.
Fire Safety Tip #4: Install Fire Extinguishers and Instruct Renters on Their Use
Fire extinguishers can help put out small fires—minimizing damage caused by minor accidental fires. This makes installing fire extinguishers a good idea. In fact, some city ordinances may require you to install and regularly inspect fire extinguishers in your residential properties.
However, for fire extinguishers to achieve the goal of improving home fire safety, renters need to know when and how to use them. If the renters don't know how to use their extinguishers, then they may be putting themselves at increased risk of harm instead of improving safety.
So, sitting down with renters to explain how the fire extinguishers you've installed work and how to best use them (because there are different types of fire extinguishers that may have different operating methods) is important. It may also help to provide advice for when to try using the extinguisher and when to simply evacuate the building.
Fire Safety Tip #5: Check Your Local Fire Regulations for Each City You Manage Property in
Fire safety regulations for landlords may vary from one city or county to the next. Because of this, it is mandatory for property managers to check the local fire regulations for each city they operate in.
What works in one city may not work in another—and the differences can be subtle. For example, one city may require smoke alarms in every room, while another may only require them in specific rooms (such as the kitchen and in designated bedroom spaces). Some city fire codes may require a room to have multiple fire alarms/smoke detectors if a room exceeds certain size limits—such as those that a living room in a single-family unit might achieve.
When in doubt, consult a property management attorney or a fire inspector from the area and ask them what the home fire safety requirements are and how you can meet or exceed them.
Fire Safety Tip #6: Create an Evacuation Plan and Review it with Renters
For virtually anything but the smallest of fires, it is safer for renters to evacuate and call 911 than it is for them to try to put the fire out. When fires are too large for a fire extinguisher, renters need to be able to evacuate as quickly and safely as possible to avoid personal injury or death.
To help facilitate safe and efficient evacuations, it is important to create an evacuation plan for renters and to review it with them. This home fire safety plan should cover:
A List of Fire Evacuation Routes in the Building. Renters should be aware of every exit in the building and how to reach them, including emergency exits, standard exits, fire escapes, stairways, and more. It can help to put up signage pointing towards emergency exits (such signage is often required in large multifamily residential properties).
Natural Disaster Evacuation Routes. In case of a wildfire, it can help to go over a list of natural disaster evacuation routes that renters can follow to escape the area of the wildfire. These routes can also be useful for other types of disasters, so it's a good idea to share them even if wildfires aren't common for the area.
Tips for Evacuating a Burning Building. Providing some fire safety tips for evacuations (such as staying low to avoid inhaling smoke, testing doors to check if they're hot before opening them, not dallying to pack personal property, and calling 911 as soon as possible) can help improve a renter's safety in case of a major structural fire.
Hopefully, following the above home fire safety tips will help you avoid, or at least minimize the impact of, residential property fires. Need to install some additional fire safety equipment in your properties ASAP? Try out the Homee On Demand platform and have it installed today!