Offer Better Property Management with a Property Maintenance Solution
By: Homee Team on October 05, 2020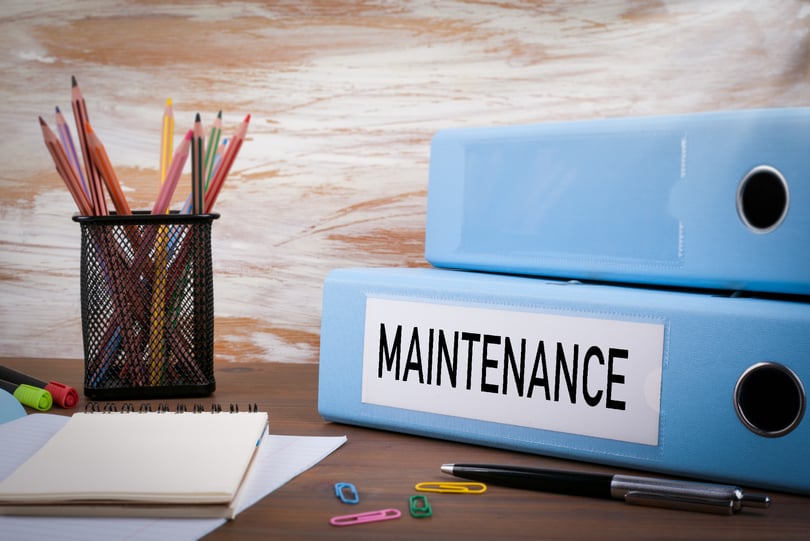 Offer Better Property Management with a Property Maintenance Solution
Property managers (PMs) in every market are constantly looking for ways to improve their retention rates and the value of the properties they manage. One key strategy to help achieve these goals is the use of property management software. With many property management software programs, PMs can:
Enhance their communications with renters,
Track various financial data, and
Give their renters an easy way to pay rent with online payment portals.
However, there is another aspect to a PM's property management responsibilities that goes beyond rent collection, communication, and tracking income and expenses: property maintenance.
How Does Property Maintenance Impact Property Management?
Property maintenance has an enormous impact on renter retention and property values. Renters like to be in well-maintained spaces. It's important to think about it from a renter's perspective: If the renter has the choice between two spaces that are nearly identical in terms of amenities, floor space, and price, but one is clean and well-maintained while the other is dirty and showing signs of distress, which space will they prefer to rent? Odds are, if all other things are equal, they'll go for the better-maintained property.
Additionally, how well a property is maintained can affect its classification, increasing or decreasing its rental value. A property with maintenance that is lacking compared to the area will have a lower classification than a property that is better-maintained than the properties in its area. PMs can charge a lot more for a Class A facility than they can for a Class D facility.
Why Use a Separate Property Maintenance Solution?
Many property management software programs have limited property maintenance features—such as only handling the tracking of property maintenance expenses. A true property maintenance solution handles all the most important aspects of maintenance, such as:
Finding licensed and trustworthy technicians;
Allowing renters to put in maintenance requests;
Tracking actual work done and time spent onsite; and
Logging reviews of work done from both the renter's and the maintenance technician's perspectives.
Adding a true property maintenance solution can help PMs offer better property management.
How Property Maintenance Solutions Help with Property Management Responsibilities
Maintenance is a key property management responsibility of PMs. One of the benefits of using a comprehensive property maintenance software solution is that it makes handling this responsibility easier and less time-consuming.
For example, a property maintenance management software like Homee On Demand makes finding a licensed technician for emergency maintenance simple. All a renter has to do is pick the type of work they need done, describe the problem, and upload a few photos in the mobile app.
From there, a property manager can review the maintenance request, set a limit on the cost of the repair, and approve or deny the request. If approved, the request is immediately made available on the Homee On Demand network of maintenance pros to be picked up by an appropriate service tech (also known as a "Homee").
Because every Homee is fully vetted (including a qualification and criminal background check), property managers can rest easy knowing that a competent and trustworthy maintenance technician will be the one to look into the issue. Also, because HOMEE's network is so extensive, there will be a Homee onsite within half an hour for most maintenance requests.
This all means that providing responsive emergency maintenance services to renters is fast and easy.
Improving Renter Retention with a Property Maintenance Solution
Property maintenance helps to not only attract renters—it can help property managers retain their renters as well. Here's how a property maintenance management solution can help improve tenant retention:
Improving Property Quality. Renters may be less eager to leave a space that is well maintained than a run down space. If the space the renter is in is poorly maintained, on the other hand, renters may be more eager to find opportunities to trade up to better-class facilities.
Making Repair Requests More Responsive. A property maintenance software that gives renters an easy way to submit maintenance requests can do a lot to improve the tenant experience. Being able to get a qualified and trustworthy maintenance technician onsite in as little as half an hour helps minimize the negative impact emergency maintenance issues might have on a renter's happiness.
Keeping Renters Involved in Property Maintenance. Renters often appreciate being kept "in the loop" regarding the property they're renting. A property maintenance solution that allows renters to request maintenance services and leave reviews regarding the quality of work helps them to feel more invested in the property. This, in turn, helps them feel more attached to the property.
Need a complete property maintenance solution to bolster your property management software? Reach out to the team at HOMEE today to learn more about our solution for property maintenance!