How to Manage Your Rental Properties
By: Homee Team on October 07, 2020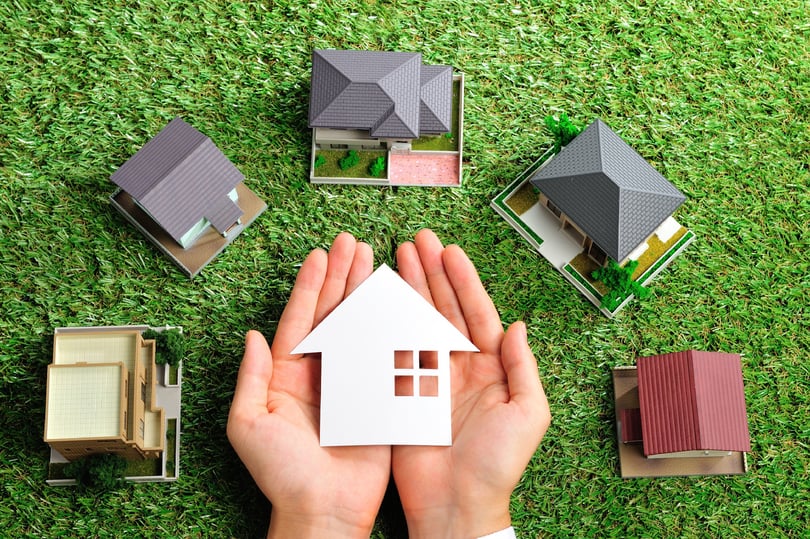 How to Manage Your Rental Properties
So, you want to know how to manage your rental properties?
Maybe you're a first-time property manager/landlord who just got started, or maybe you have years of experience managing rental properties. Whatever the case may be, there's always an opportunity to learn new tricks and improve your property management skills.
With this in mind, here are a few tips for how to manage your rental properties to increase profits while avoiding losses.
#1) Keep Your Residential or Commercial Property in Top Shape
One of the biggest mistakes that many property managers make (regardless of experience) is falling behind on their property maintenance. Keeping your rental properties in top shape is crucial for several reasons, including:
Keeping renters safe & happy
Preventing building code violations
Meeting key property management regulations
Maintaining (or even increasing) property values
This often calls for the use of both preventative maintenance as well as on-demand property maintenance. Preventative maintenance is often the best solution because it can help to stop problems before they become too severe. For example, spotting a plumbing leak early and fixing it before the water ruins the insulation, drywall, and floors near it.
Using preventative maintenance as a part of your rental property management strategy also helps to minimize risk of injury to renters—effectively limiting your liability. Meanwhile, using on-demand property maintenance services when managing rental properties helps you cover emergency situations that couldn't be anticipated such as fires, floods, or random cars crashing through an exterior wall.
#2) Talk to Your Renters from Time to Time
Want to know one of the most effective ways to make your renters happy when managing rental properties? Take the time to talk to them every now and again—and not just for business (though regular updates to convey important information about the rental property is very important).
As a property manager, you can have an enormous impact on a renter's perception of their rental experience. Frequent communication helps you build a positive relationship with renters—one that helps motivate them to renew their lease rather than leave when it's over.
Another benefit of talking to your commercial and residential property renters is that you can often learn of developing issues before they become too severe. For example, say a renter brings up an odd odor or discoloration in a wall or ceiling. This could alert you to a problem that needs preventative maintenance, potentially saving you time and money on extensive repairs later.
An additional bonus of listening to renters about issues and then fixing them is that it shows how responsive you are to their needs—which is invaluable for building positive relationships.
#3) Know When to Drop a Property
As with any investment, buying a rental property may not always work out like you want. The goal of being a property manager is to create a steady passive revenue stream—not to sink good money after bad trying to fix a property up and attract renters in a depressed market.
There may come a point in your rental property management career where one of your properties becomes a drain on resources rather than a steady source of income. It's important to know how to recognize a dead weight property and sell it off as quickly as possible.
Some warning signs to watch out for as a property manager include:
Sudden loss of jobs and reduced income in your property's market area
Abnormally high maintenance costs
Extreme difficulty in securing renters for the property at a reasonable rental fee
If a property is not generating more income than expenses, it might be time to sell it off and look for a new rental property in a different market. It can be hard to make this decision—especially for your first rental property, but it's a necessary one.
Related: When and How to Sell Your Old Rental Properties
#4) Know When and How to Evict a Renter
One of the hardest things for any property manager to do is to evict a renter from one of their properties. Even with an extremely good reason to evict, such as refusal to pay rent or the commission of a crime on the property, it can be hard to enact eviction proceedings.
There is a lot of paperwork to file to handle an eviction correctly—especially if the renter is unwilling to move out peacefully. It's important to study the laws governing evictions for your state or municipality, as they can vary from one city or state to the next. So, you never know when some minor property management regulation will impact the proceedings.
However, evicting a problem tenant to make room for new renters is something that many property management companies have to deal with on a regular basis. Just be extra careful to pursue professional legal assistance to help ensure that you follow your state's rules to the letter.
#5) Find a Good Rental Property Management Software
Managing multiple rental properties is a complex task that requires you to keep track of a lot of information—incoming rental revenue expected, actual rent collected, utilities, maintenance expenses, insurance, tax information, occupancy rates, tenant background checks, maintenance request statuses, lease renewal dates, etc.
While keeping track of this information in a spreadsheet is technically doable, it's far from ideal. Manually recording everything and organizing it in an Excel document can take a long time, and it's all too easy to miss an important data point.
So, many property managers opt to use a rental property management software instead. However, choosing the right property management software is crucial. Some basic advice for picking a rental property management software to support your efforts includes:
Check the Licensing Fee Structure for the Software. Cost shouldn't be your only deciding factor, but it is important. Also, check if the software is billed by the number of users, the number of managed properties, or by a flat rate. This helps you get the best return on investment for your managed properties.
Verify What Documentation Support the Software Has. Does the rental property management solution offer electronic document distribution to renters so you can electronically share (and sign) lease agreements? What about other document types? Having the right document support can save you a lot of time and money later on.
Check for Listing Management. Renters may leave at any time, so it's important to be prepared to market your rental properties on a moment's notice. Listing management features can help with this by helping you automate your advertising on sites like Zillow.
Look for Tenant Communication Features. Regular communication with your renters helps build a better relationship with them. So, finding a rental property management solution with features that make contacting renters easier can be a very good idea.
Get Help with Managing Your Rental Properties
These are just a few tips for how to manage your rental properties. If you need more information and advice, reach out to the HOMEE team today!