5 Tips to Help You Manage Maintenance at Multiple Rental Properties
By: Homee Team on February 25, 2020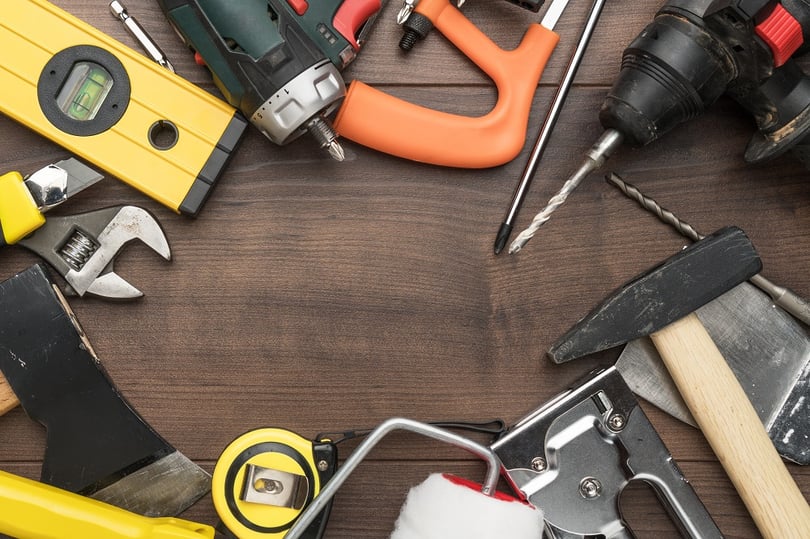 As a property manager, juggling maintenance at multiple properties can get overwhelming. Just when you think everything is under control, one of your properties experiences a crisis and requires your attention. If you're not careful, you could spend most of your day driving across town to manage multiple maintenance projects at once.
It's time to take control of your day. It's time to get organized. Here are five tips to help you streamline your process so it's easier to manage maintenance at multiple rental properties.
#1) Create a Property Maintenance Plan
To manage maintenance at multiple rental properties, you need a system. Each property, whether it's a single-family home or a multi-unit housing complex, will require upkeep. Create a property maintenance plan for the different types of work and how you will approach it.
Seasonal Maintenance: Look at the year ahead and plan for regular maintenance that needs to be done consistently (like cleaning gutters, annual AC maintenance, clearing away autumn leaves, etc.).
Turns: Set aside time for turning over properties when residents leave. Schedule technician service in advance so you have a team ready to go the day your residents leave.
Unexpected Problems: Unfortunately, you can't plan for everything. There will be unexpected problems and issues. Have a plan ready for how you can manage issues (like a broken AC unit or a plumbing disaster). Create a system for finding reliable maintenance professionals when disaster strikes.
#2) Get On-Demand Help For Maintenance Work
Even with a plan, it can still be difficult to manage maintenance at multiple rental properties as you might have a lot of needs all at once - not to mention emergencies. Fortunately, you can plan for that, too.
Set yourself up so you can always get maintenance help right when you need it by using property maintenance software, like the one offered by HOMEE.
HOMEE has been called "the Uber of property maintenance," because HOMEE provides immediate access to a network of thousands of pros ready to work at the tap of a button. All of the technicians on the HOMEE network are carefully vetted – only one out of 20 who apply ever get to take a job.
So, when you need a maintenance pro and you're in a hurry, you don't have to frantically search the internet and then wait for whoever happens to be available. You can use the HOMEE app to quickly hire a vetted maintenance pro who will show up the same day – typically in about 30 minutes after a request has been placed.
#3) Set Clear Job Guidelines
Managing maintenance projects at multiple properties can quickly get out of control and over budget if you aren't monitoring them or setting parameters from the start. Prevent problems like scope creep and unqualified contractors by establishing guidelines and specifying requirements before the project starts.
A solution like HOMEE's property maintenance software - HOMEE with Resident Request - helps you manage limits and get the right pro for the job.
With HOMEE it's easy to set Not To Exceeds for each job to prevent you from being taken advantage of and going over budget. Plus, you can see the cost of different work orders in the past, which helps you set reasonable limits for future jobs.
HOMEE does the hard work for you and finds the right pro for the job. Every pro on the network is fully vetted by HOMEE, has passed a background check that includes criminal record screening and SSN verification and is rated by customers. All trade licenses are also confirmed.
For even more peace of mind, every job serviced by a pro is insured. Each HOMEE job comes with a $1,000 quality guarantee and a minimum of $1M insurance coverage.
This is how much we trust the contractors that are on the HOMEE network. We know that they will do good work and protect their reputation as well as ours.
#4) Let Residents Submit Service Requests Virtually
When you manage maintenance at multiple rental properties, you will have a variety of service requests coming in from properties around town. It can be difficult to manage the details for each request when they are coming in from various sources.
Simplify the process by providing residents with a tool to submit their maintenance requests virtually. Not only does this cut down on your time on the phone or going back and forth with residents, it also makes it easier to put all of the requests and their details in one place.
The property maintenance software, HOMEE with Resident Request, does just that. It allows residents to easily submit requests and stores the details in one database that you can access from your desktop or phone. The process is easy and convenient for both you and your residents. Plus, it makes it simple to schedule pros to quickly resolve maintenance service needs at the residents' convenience.
Related: 5 Tips for Successful Commercial Property Management
#5) Keep Showing Up for Your Residents
Even if you use a property maintenance software to manage on-site projects and resident work orders, maintain a presence around the properties you manage. Let residents know when you are going to be around, and alert people to the specific days when you will be at a certain property.
Using software to manage the maintenance at multiple properties is great. But, it's also important to maintain visibility on your properties and relationships with your residents.
Manage Maintenance at Multiple Rental Properties with HOMEE
If you manage multiple properties, consider switching to a system that is made to help you save time and better organize your work. HOMEE with Resident Request was developed for property managers to streamline property maintenance and make your life easier.
Request a demo of HOMEE with Resident Request software today. Whether you manage one location or a dozen, HOMEE can help you take control of your property maintenance.