How to Use On-Demand Apartment Maintenance Services
By: Homee Team on October 02, 2020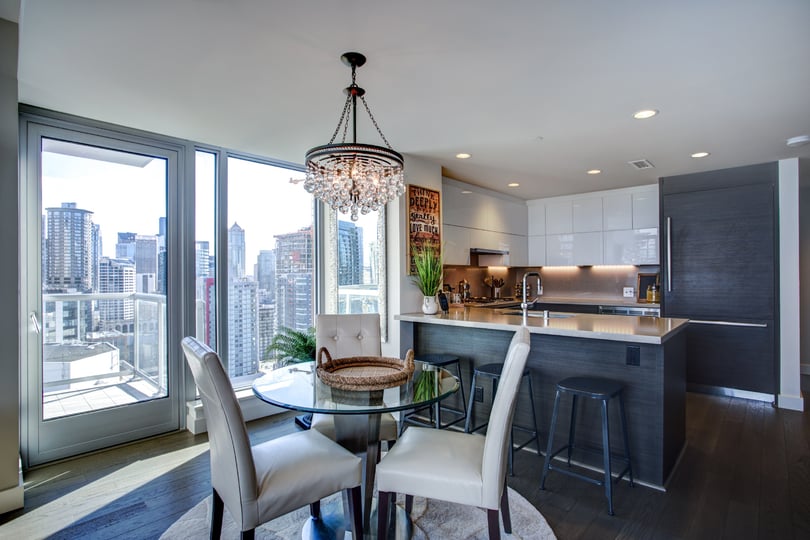 How to Use On-Demand Apartment Maintenance Services
Apartment maintenance is a critical issue for multifamily property management. If you fall behind on your apartment maintenance, you run the risk of:
Renter Injuries. From tripping on uneven floors, to respiratory illnesses from mold spores, to burns from electrical sparks and fires, there is no end to the list of injuries renters can suffer in a poorly-maintained apartment. This, in turn, can lead to legal actions against your multifamily property management company.
Code Violations. If you fall behind on multifamily property maintenance, there is a risk of getting slapped with building code violations by a state or municipal agency's inspectors. This can lead to a loss of reputation and revenue as your building's classification drops and you have to deal with injunctions and other paperwork.
Renter Turnover. Nobody wants to stay in an apartment that is a run-down wreck. A lack of maintenance can drive renters to move out on the double—not even caring about their lease's end date. On a related note, poorly-maintained rental units are harder to sell to renters in the first place.
Increased Maintenance Costs. There are many apartment maintenance issues that only get more difficult and expensive to fix as time goes on. Putting off these repairs only amplifies their costs while detracting from the property's value.
So, a key part of multifamily property management is keeping up with your apartment maintenance issues. This is something that on-demand apartment maintenance services can help with.
What is on-demand apartment maintenance, and how can such services help you improve your multifamily property management? Here is a breakdown of on-demand apartment maintenance services—plus some tips for using these services to their fullest:
What Are On-Demand Apartment Maintenance Services?
Apartment maintenance services would be any kind of service used to maintain or repair an apartment unit or the common areas of the building. This includes services like plumbing, electrical repair, air conditioning maintenance, etc. The traditional problem with arranging multifamily property maintenance service is that it can take a long time to find a service provider who has some free time in their schedule to tackle a maintenance request.
Some multifamily property management companies try to offset the delay for apartment maintenance services by bringing them in-house. However, some specialist services require too much in the way of time or training to make the cost feasible for an in-house team, unless it's a very frequently-requested service.
On-demand apartment maintenance is different from traditional multifamily property maintenance in that all you have to do is place a request for services and the on-demand property maintenance provider will automatically screen a list of local apartment maintenance specialists to find one that is ready to provide service as soon as possible.
For example, Homee On Demand property maintenance software will upload your maintenance requests, complete with a picture and short description of the job, to a list of background-checked and vetted maintenance techs who specialize in the type of service you requested.
This saves an enormous amount of time and effort on finding maintenance techs so repairs can be completed sooner rather than later.
Related: How On-Demand Property Maintenance Creates Competitive Advantage
Using On-Demand Apartment Maintenance Services Effectively
There are a few things to keep in mind when using on-demand apartment maintenance services if you're going to get the most return on investment (ROI) for them, including:
Balancing On-Demand Services Vs In-House Ones. On-demand property maintenance services aren't always the only option you should use. If there's a particular apartment maintenance task that you frequently use, odds are that you may want to bring that service in-house so long as it isn't too expensive to retain the professional.
Knowing What Kind of Jobs Require On-Demand Service. There are two kinds of jobs where using on-demand property maintenance services should be your go-to solution: (1) jobs requiring licensed personnel with more experience and training (and thus higher salaries than you could comfortably afford for your in-house team) and (2) emergency maintenance services requiring immediate attention from a specialist.
Using Preventative Maintenance to Control Costs. With many forms of apartment maintenance, early detection and remediation is the key to successfully controlling costs. For example, plumbing problems such as leaky toilets or pipes can cause significant water damage over time. If ignored, you would have to demolish and remove much of the structure when you're finally ready to make the repair. However, if that leak was fixed early, it would only take a few minutes and a small amount of materials. By applying preventative maintenance in this way, you can drastically reduce maintenance costs. Using on-demand apartment maintenance helps ensure you have experienced and talented professionals to search for these kinds of problems.
Using On-Demand Maintenance to Cover Labor Shortages. There are busy seasons for some types of property maintenance, such as more requests for HVAC maintenance in the summer. However, even with an in-house staff, keeping up with demand for these services can be tough. Using on-demand apartment maintenance helps you scale up your work capacity without creating long-term burdens for your labor budget.
With an on-demand apartment maintenance solution like Homee On Demand, you can easily add extra capacity for the specific types of maintenance you need, when you need them.
Curious about how you can leverage our on-demand maintenance service platform for your multifamily property management business? Reach out to the HOMEE team today to learn more.