Answers to the Top 5 Property Maintenance FAQs
By: Homee Team on March 05, 2019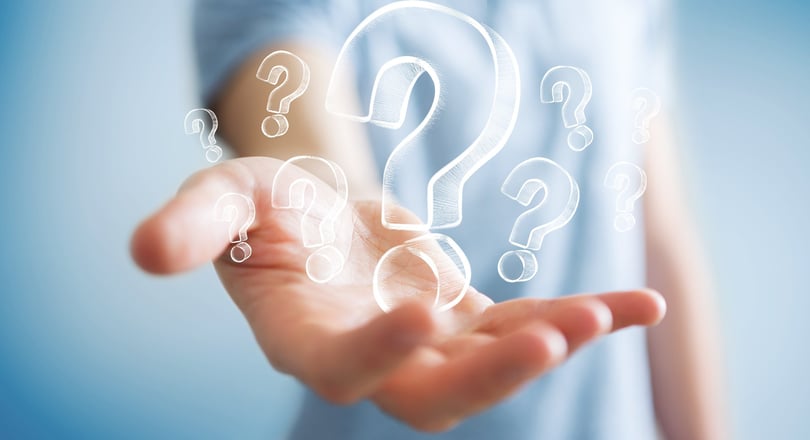 Answers to the Top 5 Property Maintenance FAQs
Property managers have many responsibilities to track from day to day — from ensuring that their renters are satisfied and motivated to renew their leases, to tracking accounts payable and receivable, to keeping track of changes to building codes. Property maintenance is an especially pressing concern since it can have a direct impact on renter happiness, property values, and regulatory compliance.
So, many property managers have questions about property maintenance. To help property managers, we put together this list of some of the top property maintenance FAQs we get from property managers—along with a few answers.
Property Maintenance FAQ #1: How Do I Keep Vendors from Canceling Jobs?
When putting in an order for property maintenance services, it is often assumed that the vendor will complete the job without a problem. However, this isn't always the case. There are times when a vendor will cancel a job—sometimes without providing an explanation.
There are a few potential reasons why a vendor might cancel a job:
The Vendor Doesn't Have the Right Tools/Qualifications/Materials for the Job. In many cases, a vendor may accept a job, only to discover later that they lack something critical to get the job done correctly—whether that's a type of tool, materials, or skillset/license needed for the task. This is regrettable but avoidable. The trick to preventing cancellations for this reason is to make sure the vendor is given as good a description of the work needed before they accept the job. This way, they can accept or refuse the job upfront without wasting time.
The Scope of the Work is Well Beyond the Budget. In some cases, the cost estimate provided before starting work may not account for everything that's needed to complete the job. This can be because of the initial assessment missing critical details, or because of unforeseeable complications in the property maintenance job. So, the vendor may cancel the job or try to renegotiate the rate.
The Vendor is Overcommitted. It's rare, but sometimes a vendor might accidentally take on more work than they can reasonably handle. In most cases, they will not cancel the job outright, but will instead try to reschedule the maintenance work.
Knowing the reasons vendors might cancel a property maintenance job is key to avoiding cancellations. In many cases, the best solution is to find a reliable property maintenance service provider and to communicate the full scope of the work with them beforehand. However, this process can be time-consuming.
To make finding reliable pros easier, the Homee On Demand property maintenance solution automates the task of finding background-checked, licensed pros. Additionally, HOMEE's property maintenance platform allows users to upload brief descriptions of their property maintenance issues complete with pictures—making for more accurate and detailed communications with maintenance techs so they can be more prepared for each job.
Once a customer "requests a pro," this job is automatically released to our "Homees" (our term for property maintenance techs who are on our network) with a simple tap of a button.
Property Maintenance FAQ #2: How Can I Ensure I'm Not Overpaying for Jobs?
Property maintenance costs are a constant concern, and there is always the worry that the maintenance tech is being less than efficient with their labor and materials expenses. However, there are ways for property managers to minimize unnecessary expenditures and avoid overpaying for jobs.
The Homee On Demand property maintenance solution helps prevent overpaying for jobs by:
Negotiating fair rates for Homees based on their specialization and experience;
Tracking time spent at the jobsite to the minute, and not rounding up to the next hour;
Using itemized lists of material expenses (you see the cost of every nail);
Allowing property managers to set "not-to-exceed" cost limits; and
Backing every job up with a $1,000 quality guarantee and $2 million of general liability insurance.
Property Maintenance FAQ #3: How Do I Coordinate Schedules with Residents?
Property maintenance services can be an inconvenience for renters—especially when the plumber has to turn the water off to fix the problem. Coordinating property maintenance service schedules with residents can help make them seem less disruptive and inconvenient for renters. However, this can be difficult.
One of the simplest ways to coordinate with residents is to reach out to them via phone, text, or email a week or two before you want to schedule property maintenance services. This gives the renter time to prepare beforehand and clear their schedule or arrange to be out of the unit as necessary.
It may be helpful to have renters friended on Facebook or similarly tracked on social media accounts to send them messages on these platforms as well—or to create a company page for your property management business and have them follow it so they can receive alerts and notifications. It's important to make sure that they have received the message to ensure optimal coordination.
It may help to ask if there's a particular time of day or night that would be best for the renter's schedule. For example, if a renter works the night shift, you may not want to have maintenance service techs show up in the middle of the day.
Homee On Demand can also help with scheduling challenges. Renters want to know you're on top of any problems that come up. With Homee, you can review and approve their maintenance requests and empower them to order and schedule work at their convenience.
Property Maintenance FAQ #4: Can I Get Ahead of Maintenance Before it Becomes a Problem?
The best way to get ahead of maintenance issues before they become problems is to have the rental property you manage inspected regularly for potential issues and to apply preventative maintenance based on the inspector's recommendations.
How often should these inspections occur? The answer varies. But, many property managers conduct an inspection at least once a year—if only to ensure tenants aren't violating their lease terms. The frequency of these inspections may be dictated by how often a property suffers issues—if one of the rental properties you manage gets near-constant property maintenance requests, then there may be an issue with it that requires closer inspection sooner rather than later.
The important thing is to notify your tenants that you're going to be doing an inspection beforehand—usually about 24 to 48 hours prior, depending on regulations in your area. Otherwise, you could be violating your renters' rights.
Property Maintenance FAQ #5: What Do Property Maintenance Services Include?
There are many different services that can fall under the description of property maintenance services. A short list of the property maintenance services that can be ordered through Homee On Demand include:
Plumbing services
Heating, ventilation, and air conditioning (HVAC) services
Electrical repairs/upgrades
Handyman services
Smart Home device installation/setup
Code violation remediations
Turns
Using these services can help a property manager get more out of their rental properties and prevent potential future headaches.
Curious about how the Homee On Demand solution works? Or, have a question not answered by these property maintenance FAQs? Learn more by clicking on the link below: