5 Reasons You Need to Upgrade Your Home Electrical System
By: Homee Team on August 06, 2019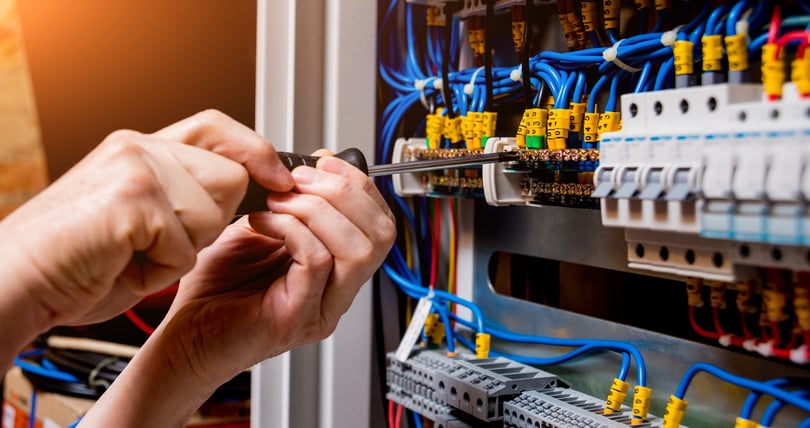 5 Reasons You Need to Upgrade Your Home Electrical System
The electrical systems in a home are usually ignored by most people—until something goes wrong, at least. When a home electrical system suddenly fails, that's when people start to take notice and try to find ways to fix it. However, it can pay to hire electrician services to make some electrical upgrades to your home sooner rather than later.
When to Upgrade Your Home Electrical System
Why should you be upgrading electrical systems in your home? There are a few reasons.
#1) To Bring Your Home Electrical System up to Code
Building codes may vary from one year to the next, and new safety standards may have been implemented since your home electrical system was installed or updated last. Performing an electrical upgrade can help bring your home's wiring back in line with current building codes.
This is especially important if you're preparing to rent or sell the home to someone else. Building code violations such as outdated electrical systems can block a sale or rental agreement from being completed. If it's been more than 10 years since the electrical system was last upgraded or installed, it may be necessary to upgrade them if you're trying to sell a home.
#2) To Prevent Fire Hazards
When electric system maintenance falls behind, there is a risk that frayed wires and other issues can create fire hazards. So, one reason to upgrade your home electrical system is to minimize fire risks.
Qualified electrician services can inspect your electrical system to identify common electrical issues that could lead to a fire and fix them. This can easily be part of a larger home renovation project.
Related: How to Prevent Electrical Fires in Your Rental Home
#3) To Meet the Power Needs of New Appliances
The average household consumes a lot of energy—and that amount is likely to rise as more and more modern technologies rely on electricity. In fact, according to data from the U.S. Energy Information Administration (EIA), "In 2017, the average annual electricity consumption for a U.S. residential utility customer was 10,399 kilowatt hours (kWh), an average 867 kWh per month."
If your home electrical system can't keep up with the power demands of your home appliances, you could be faced with frequent circuit breaker trips and increased risk of an electrical fire as circuits in the system overload. So, upgrading electrical systems to be able to take the load can be important—especially in an older home that wasn't designed with modern power demands in mind.
#4) To Add New Outlets for Added Convenience
Here's a common problem: you want to move your TV to a different wall, but there aren't any outlets near where you want to put it. Maybe the house is old enough that electrical outlets weren't a major concern or the designer had a specific layout in mind that you don't want to conform to. Either way, the lack of electrical sockets is going to be inconvenient for your plans.
Upgrading electrical systems to add new outlets or circuits can help increase convenience for your home by letting you rearrange your appliances more freely. This can save a lot of time and headaches later when you're trying to move furniture or change a bedroom into a "man cave" or other entertainment room.
Related: Five Types of Electrical Repair and Service You Might Not Know
#5) To Take Advantage of a Home Remodel/Renovation
Electrical upgrades are a common part of a home renovation or remodel. This is because it's often easier to carry out electrical system upgrades when walls and other parts of the building are already being taken apart for other updates or as part of a new layout.
If the electrician services you hire aren't having to take the building apart themselves just to access wiring, it can save you some time and labor on upgrading electrical systems in your home.
So, if you're planning on a home remodel or renovation sometime in the near future, you may want to consider conducting an electrical upgrade while you're at it.
Upgrade Your Home Electrical System
These are just a few of the possible reasons that you might want to upgrade your home electrical system. Through the HOMEE app you can access a network of thousands of qualified pros ready to work at the tap of a button.
For more information about finding electrician services to conduct an electrical system upgrade, reach out to the HOMEE team!