6 Rental Management Processes Every Property Manager Needs
By: Homee Team on May 06, 2020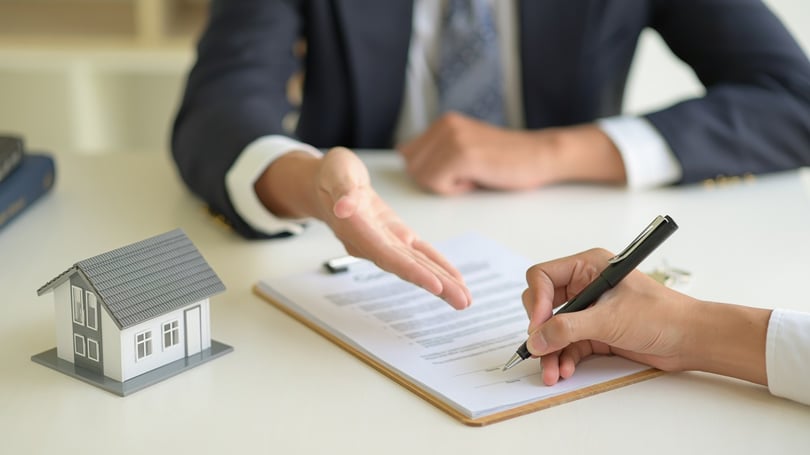 6 Rental Management Processes Every Property Manager Needs
Building a portfolio of rental properties can be a lasting investment and business opportunity, and rental management – especially for those who manage multiple properties or busy apartment complexes – isn't always an easy job.
The best way to keep things moving forward smoothly is to set up processes and systems for important rental management activities.
Here are six tasks you should have clearly outlined processes for to efficiently manage your rental business or portfolio of properties.
#1) Set the Best Market Rental Rates
Have a system for reviewing the properties in your area to determine a fair rental rate. Look at homes of similar sizes and with similar features, along with homes in your specific location.
For example, you may be able to charge more if the apartment complex has a parking garage in an urban area, a rooftop pool, or an on-site fitness center. However, you may have to charge less if the location is far from more desirable neighborhoods.
Related: 5 Things You NEED to Do When Setting Rental Rates
#2) Outline Rental Expectations
Next, have a system for creating clear expectations for your residents. A few questions to ask yourself include:
Do you allow pets?
Is smoking allowed?
What kind of deposit will you expect?
Who will pay for water, electricity, and internet services?
These expectations will also factor into your price – and the number of applicants interested in your housing units. For example, not allowing pets may protect the carpet in your units, but it will limit the number of people who apply. Covering utilities, however, may allow you to ask a higher price.
#3) Receive Rental Applications
Create a streamlined process for receiving rental applications. Make sure you are familiar with the Fair Housing Act, which prohibits discrimination in renting a home based on race, color, national origin, religion, sex, familial status, or disability.
Consider setting up a "blind rental application" review process where you don't see a person's name or image. That way, you can focus solely on their finances, credit, and cleared background checks.
#4) Write Clear Rental Agreements
One of the most important elements of rental management is creating detailed rental agreements. A legally-binding document, the rental agreement provides a list of expectations for both the residents and the Property Manager. It also serves as a resource for residents to reference when they have questions or need assistance.
While you can find basic rental agreement samples online, you may want to consult a lawyer on any loopholes that should be filled or amendments that should be added. This is particularly important if you have any specific requirements of your residents – like giving notice before moving out or agreeing to new rental rates each year.
#5) Submit and Complete Maintenance Service Requests
Even the most low-maintenance residents will have service requests for you. These issues may be small (like a clogged sprinkler) or major (like air conditioning problems in July). Either way, it is important to have a system in place to address the problems quickly.
HOMEE with Resident Request is a mobile app and desktop solution you can use to easily manage these requests. Your residents can submit maintenance requests through the mobile app, then you quickly find and hire reputable contractors – from your preferred list or the open HOMEE network of Pros – to take care of the problem. Every professional contractor on the HOMEE network has passed a background check, has insurance and has had their trade licenses confirmed, giving you peace of mind.
There's an added benefit to using HOMEE for all of your service issues: you can track your repair costs over the course of the year. This insight will help you manage your rental property business better and with greater efficiency.
Related: 5 Tips to Help You Manage Maintenance at Multiple Rental Properties
#6) Manage Turns
With residents moving in and out of your properties, you need to have a process in place to check the vacant units and sign off on their condition. If there are any repairs that are significant, then you'll need to take it out of your resident's security deposit.
It is important to have a thorough checklist for turns and review every aspect of the property before you sign off on it. Once you confirm that the property is in good condition, it is hard to withhold a security deposit or ask a resident to cover any damages. Many property managers have mistakenly signed off on a property, only to realize there were significant problems when the next residents moved in.
Good Planning Leads to Great Rental Management
Any Property Manager is lucky to have good residents, but you can't rely on luck to drive your business forward. Successful rental management teams are highly organized and have plans for everything. They know how to market their homes, make it easy for residents to submit service requests, and are clear about resident expectations when moving out.
Make sure you have a plan in place for your rental property maintenance. HOMEE can help. Request a demo today and see how easy managing and completing property maintenance service requests can be.