How to Save Money on Property Maintenance with HOMEE
By: Homee Team on February 07, 2019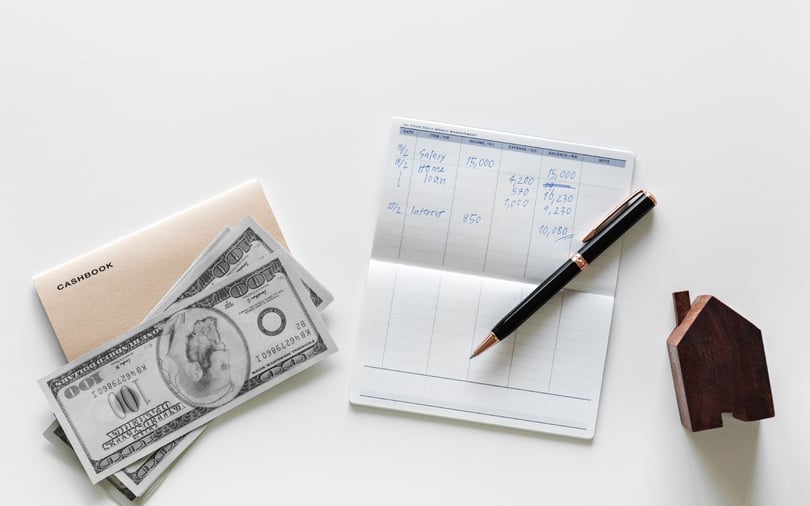 How to Save Money on Property Maintenance with HOMEE
Property maintenance is integral to keeping renters happy, healthy, and motivated to renew their leases. However, the cost of property maintenance can occasionally be a bitter pill to swallow—even though it is a necessary expense.
Finding ways to save money on property maintenance is a key goal for many property managers. Doing so helps to minimize their property management costs so managers can increase revenue. The question is this: "How can you minimize maintenance expenses for the properties you manage without sacrificing quality of service or renter happiness?"
One way to save money on property maintenance is to use an on-demand property maintenance service such as Homee On Demand to find qualified and trustworthy professionals. How does Homee On Demand help limit the cost of property maintenance?
Here are a few of the ways that HOMEE's on-demand property maintenance solution helps property managers reduce maintenance expenses while improving their property management:
Favorable Labor Rates for Property Maintenance Services
HOMEE has an extensive network of maintenance technicians (or "Homees") to draw on. When entering the network, each Homee agrees to a set rate for their labor based on a variety of factors, including:
Their specialization;
What licenses they have; and
Their years of experience.
With the Homee On Demand property maintenance solution, property managers can sort maintenance technicians by their experience level. This way, they don't have to pay a 20-year veteran's rates for a basic job. This helps save money on property maintenance by reducing labor costs.
Itemized Lists for Property Maintenance Materials
One of the biggest variables in maintenance expenses is the list of materials that a maintenance technician goes through during the repair. If the maintenance tech orders too many materials, the property manager might get stuck with a bigger bill than they really need without having anything to show for it.
In the Homee On Demand property maintenance solution, the Homee will provide an itemized list of the materials they order for each property maintenance job. If they order more materials than they need for a specific job, the excess is left with the property manager/owner. This helps to avoid accidental over-ordering—or, at least, ensures that there are materials on hand for future property repairs.
To-the-Minute Time Tracking of Property Maintenance Work
Labor is a major expense when paying for professional property maintenance. Traditionally, property technicians bill for their services by the hour—rounded up. So, if an electrician is at a property for one hour and 10 minutes, they will bill for two hours of labor. At a rate of $60 an hour, that electrician would bill $120 for an hour and 10 minutes of actual work time..
Homee On Demand charges for labor by the minute, not the hour. So, for the above example, the cost of labor for one hour and ten minutes would be $70. That's 58% of the cost for labor on the same job. It may not sound like much for a single job, but over the course of a year (and considering that experienced technicians or multiple workers might be needed for some property maintenance tasks), the savings can add up quickly.
Setting Not-to-Exceed Limits on Labor and Material Costs
Property managers can review requests for maintenance services before they're released to the Homee On Demand network for pros to see. During this review, the property manager can set "not-to-exceed" (NTE) limits on the cost of labor and materials for the property maintenance request. This helps to control the cost of property maintenance by setting limits on how much the maintenance will cost.
When a Homee begins to approach the NTE limit, the Property Manager is notified.
The HOMEE Guarantee
HOMEE applies a $1,000 quality guarantee to every property maintenance request processed through the Homee On Demand network. If the work isn't done right, we'll make it right. In addition to the general liability insurance all Homees are required to carry, HOMEE also carries $2 million in insurance coverage to negate the cost of damages.
This guarantee and insurance policy not only help to protect against the cost of accidental damages, they provide peace of mind. With Homee On Demand, property managers know that they're getting reliable and safe services, and that HOMEE is ready, willing, and able to back up their maintenance technician services.
Applying Preventative Maintenance
One way that property managers can use Homee On Demand to lower their property management costs is to order preventative maintenance services. Some of the benefits of preventative maintenance for rental properties include:
Reduced risk of code violations—and the expenses needed to fix them.
Improved renter happiness—which helps to improve renter retention.
Less intensive repairs needed compared to emergency maintenance—which helps save money on property maintenance.
Greater safety for renters—reducing the risk of wrongful injury cases.
Are you ready to save money on property maintenance with Homee On Demand? Talk to a member of the HOMEE team to learn more about how you can improve your property management business while reducing costs today!