When Can I Raise Rents?
By: Homee Team on June 11, 2018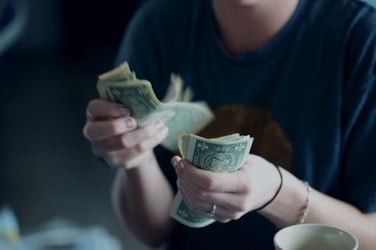 When Can I Raise Rents?
In today's fast moving real estate market, it can be a challenge for owners to understand where their property stands from a rental perspective. When should rents be raised? How much can the rent actually be raised? What is the market rent for a comparable property or type of unit? Owners in today's dynamic market need the answers to these questions to improve their bottom line, maximize the value of their properties, and ensure that units stay occupied.

So, when is the right time to raise rents? The answer to that question depends on the goals of the owner. If raising the rent $50 a year to keep a great long-term resident, and having below market rents is not an issue, that is completely acceptable if it accomplishes the overall goal. If trying to improve a property's Net Operating Income (NOI) by signing new leases and renewals at market rent is the goal, staying in tune with the market is crucially important. There are several different ways to gain an understanding of the rental market among comparable properties in the area.

Sites like Zillow, Hotpads, Trulia, and Apartments.com are just a few of the many sites that will give you a real time snapshot as to what the current market for different properties and units is. This is a good place to start, but do not assume that looking at these sites paints a complete picture of the market. There are plenty of owners that don't put ads online. Driving the market and finding "For Rent" signs at comparable properties is an invaluable opportunity. Not only is there a phone number to call, but it can also lead to potential business because many people that put a "For Rent" sign out in front of a property are owners that self-manage their properties. It's probably not the most efficient way to gather information, but any good agent/manager and owner needs to know their market. Driving the market provides insights that just can not be learned sitting at a computer and looking at Google street view.

When raising the rent, a realistic assessment of the property must be made with the expectation that the resident must see the value of staying in their current unit in lieu of moving to another property. What amenities does the property have or not have that the competition does or does not have? How do the finishes compare to those of the finishes in similar units at other properties in the market? Is the property in a superior/inferior location with respect to the rest of the market? If the property is competitive in all these aspects, and it stands up to the rest of the market, the case could clearly be made to raise the rent. If the property is inferior with respect to some of these attributes, logically, an adjustment should be made to reflect what is commensurate with comparable properties in the market.

Always aim high when trying to sign new leases but be realistic. No one will take an overpriced listing seriously. Furthermore, every day a unit sits vacant, it means lost revenue that can never be recovered. Test the market and figure out what the pricing resistance is. As the saying goes, "You don't get what you don't ask for!". If there is sufficient demand in the market, renters are motivated to move quickly, and year over year rent growth is solid, the results will be evident very quickly. If prospective renters aren't scheduling tours, and the listing grows stale, you adjust your rate accordingly.

Being realistic relative to the rest of the market is critical. Don't expect an $1,800 rent for a unit when the market is getting $1,600. Figure out how the property stacks up to its competition, determine a rate that is defendable based on market comps, and go for it. Going for a number that's too high could steer residents away. Go too low and there's money left on the table. It can be a challenge to find the sweet spot, but as long as the research is done, and the pricing is realistic, there should be no problem getting a unit occupied.