The One Work Order App Your Residents (and You) Will Love
By: Homee Team on June 15, 2020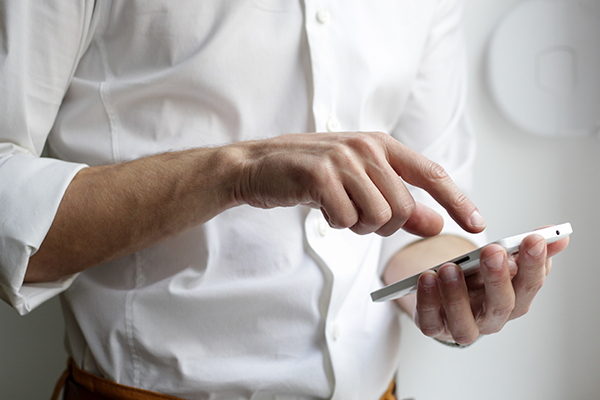 The One Work Order App Your Residents (and You) Will Love
When residents have a problem with their rental property, they want it fixed—fast! That's why Property Managers need to have an effective and easy way to receive and resolve resident work orders.
Thankfully, that's just what Property Managers and residents get with the work order app and desktop solution from HOMEE.
What Is a Work Order App?
A work order app is a service platform that residents use to submit and monitor maintenance work orders. Instead of residents calling, emailing, or flagging down Property Managers and maintenance teams to share their property-related issues, they can use the app to quickly submit their requests to management at their convenience.
A work order app organizes work orders and streamlines the maintenance request process to make life easier on residents—and Property Managers alike.
Why Residents Love HOMEE's Work Order App
Here are a few reasons why residents love HOMEE's work order app.
1. Residents Can Easily Request Repairs
When there is a maintenance problem, residents can use HOMEE to submit work orders at the tap of a button. It's easy and convenient. After downloading the app and creating an account, residents upload photos and notes describing the work that needs to be done. There are no forms for your residents to fill out, and they don't have to go to your management office during business hours to submit a request.
HOMEE offers access to on-demand property maintenance techs, as soon as your residents are aware of a problem, they can start the process to get it fixed. They can use the app to have a pro at their door in as little as half an hour.
2. Projects Get Done Correctly The First Time
When a resident submits a work order through HOMEE, Property Managers can find qualified vendors to handle the job. All of the vendors on the HOMEE network go through extensive background checks (that includes SSN verification and criminal record checks) and are vetted by our team. Their trade licenses are confirmed and every job is insured. This means you can trust the people you hire and know that the work will be done right the first time. If there's ever a problem, HOMEE will make it right.
3. Communities Improve
With HOMEE, you may find that residents won't just submit work orders for their own units, they may also put in requests for common area maintenance. These are issues that your maintenance team might miss during their routine inspections or not notice right away.
For example, a resident might submit a work order to replace a broken street lamp that a maintenance tech, who works during the day, may have missed. Residents may also report issues around the pool and fitness center (like a broken chair or machine) or potholes in the parking lot.
Related: 4 Work Order Management Tips for Property Managers
Happier Residents Improve Your Bottom Line
When it's easier to submit work orders and the repairs are done quickly and thoroughly, residents are happier. This reduces the stress levels of your maintenance and management teams, and it also saves money.
Happier residents are less likely to leave. They are less likely to break their leases or move out when their leases are up. Reduced resident turnover means you will have fewer vacant units that aren't generating income. It means that you will spend less on marketing.
It means your units will fill up faster because residents will recommend the community to friends and units will be in high demand. Introducing something simple like a work order app can have unexpected benefits to both your residents and you.
Related: Are Your Tenants Moving Out Because of These Reasons?
See How HOMEE Streamlines the Work Order Process
Request a demo today to see HOMEE's work order management desktop solution and mobile app in action. Once you organize your work orders onto this digital platform, you will never want to return to your old ways of juggling resident requests and maintenance jobs.