Don't Hire a Property Maintenance Company Until You Read This
By: Homee Team on April 29, 2020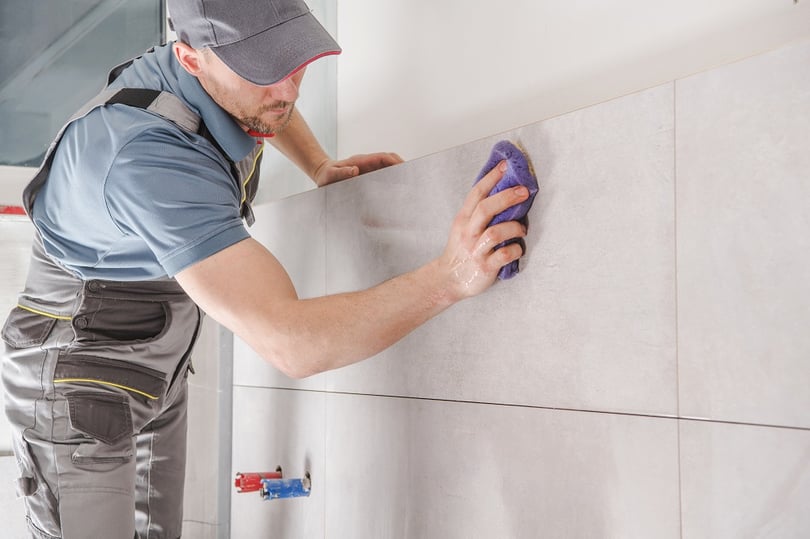 Don't Hire a Property Maintenance Company Until You Read This
If you are looking to streamline aspects of your property management business, you may be considering hiring a property maintenance company to help with basic upkeep, turns, and seasonal maintenance projects.
Before you make a decision, you should know that there are a few drawbacks to working with a full-service property maintenance company.
Let's look at the pros and cons and see if other options might be better for you.
First, What Does a Property Maintenance Company Do?
A property maintenance company is hired by Property Managers to handle regular and specialized maintenance of a building, complex, or campus. Simply put, the property maintenance company handles routine work like cleaning, landscaping, and seasonal repairs, along with one-off repairs like replacing doors, fixing locks, and addressing roof leaks.
Property maintenance companies usually have an agreement with the Property Manager to be on-premise certain days. Larger complexes might hire maintenance companies to come out weekly, while smaller buildings might only need monthly service.
Property Managers often hire these companies for their speed and flexibility. They are seen as a cost-effective alternative to hiring a full-time on-site maintenance staff, and they often have a large team that allows them to get multiple repairs and projects done in a short period of time.
The Drawbacks of Property Maintenance Companies
While a property maintenance company might seem like a smart way to go, these businesses have limits.
Pay for Time You Don't Use: You may end up paying a flat monthly rate to maintain a property that doesn't require that much work. For example, if you have low-maintenance residents or the property is in good condition, then the maintenance firm you contract out will only have minimal work to do.
Difficulty Scaling Up: On the flip-side, if you experience a rush in maintenance needs, the company may not have the resources to keep up. You are limited by what the property maintenance company can and can't do. If you have a rapid influx of work orders, the company might not be able to get to them in a timely manner, leaving your residents unhappy with the slow response time.
Lack of Expertise: There also may be cases where a maintenance firm doesn't have the experience to do all of the work you need. In the event that you need work done by a licensed, specialized contractor, you will need to hire help outside of your property maintenance company, incurring additional costs and fees.
At the end of the day, hiring a property maintenance company might not be ideal for your bottom line.
Do You Really Need a Property Maintenance Company?
Before you decide to hire a property maintenance company, look at the existing tools and systems you have in place. With a little organization, you may have the resources to handle property maintenance without hiring a full-time partner.
First, create a rental maintenance checklist. Focus on regular maintenance like lawn care, pool management, and indoor cleaning. Then, review seasonal jobs like checking the fire alarms and cleaning the HVAC systems. These will add extra hours each month to your workload. Finally, build in some extra time and budget for emergency repairs.
Second, see what size team you need to manage the work. Once you have documented your expected work, see how many hours (on average) it will take. At HOMEE, we use the rule of thumb that for every 100 multifamily units, a property has enough work for one full-time maintenance tech and maintenance manager.
From here, you should have an idea of your estimated costs for labor and the hours needed. You can use this as a base to shop around to different property maintenance companies and see if they offer anything in your price range that meets (or exceeds) your needs.
Consider Alternative Options to a Maintenance Company
When deciding if hiring a property maintenance company is right for you, review all of your options before you decide. Here are a few options that might make more sense for your property.
Work with a maintenance partner that offers fewer services instead of a full-time maintenance company. This could save you money and allow you the flexibility to work with your own specialty contractors for specific projects.
Hire a full-time or part-time maintenance technician. The cost of their salary may be less than the annual fees you pay a maintenance firm. (Just remember our rule of thumb. If there are fewer than 100 units to manage, the property isn't usually large and lucrative enough to justify the cost of payroll for a permanent, in-house maintenance staff.)
Handle the work on your own. Keep up with on-site tasks yourself and hire contractors for the work you can't do on your own.
Use a combination of all options. Using HOMEE's property maintenance software, you can get the best of all three options. You can:
Track and organize work orders in one system so you can see what you can do and where you need help
Assign tasks to your internal team, if you have one
Easily hire on-demand expert maintenance professionals when you need extra help
HOMEE's property maintenance software makes it easy for you to keep some tasks in-house while also bringing on extra hands or experts only when you need to, saving you time and money.
You don't have to rely fully on a property maintenance company, and you don't have to incur all of the expenses that come along with a full-time in-house team (payroll, insurance, training, and hiring expenses).
You simply get the work done, when you need it done -- saving you time and money all while keeping residents happy.
Related: When to Outsource Your Property Maintenance Services
Learn More About the Features Offered by HOMEE
You shouldn't feel pressured into hiring a property maintenance company. Know your options and know what you actually need for your business before making the decision.
As you conduct your research, get a free demo of HOMEE to see if we are the solution for you.
Our mobile app and desktop solution offer tools for work order organization, along with access to thousands of trusted, vetted home service Pros to make property management more affordable and efficient. Request a demo today to see how it works.