How a Mobile App Helps You Find Home Improvement Professionals
By: Homee Team on October 07, 2020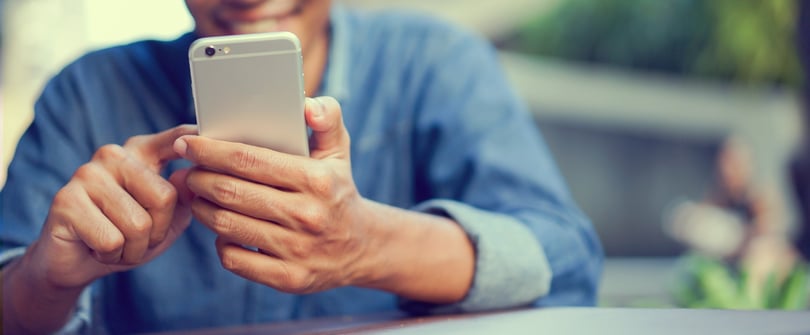 How a Mobile App Helps You Find Home Improvement Professionals
As a single-family property manager, we understand your time is limited and that you're often trying to do the most for your renters in the least amount of time. When your properties are in need of property management maintenance or repair, you probably fix minor things yourself — like changing light bulbs, fixing a leaky toilet, or maybe patching a wall. But, sometimes the job is too big, and you have no choice but to look for home improvement professionals by searching online for "home improvement contractors near me."
However, when it comes to more significant repairs or those that require a license, finding high-quality home improvement professionals who are readily available and within your budget can be a challenge. This is why having a mobile app on your phone that helps you to find local home improvement contractors is a win. With the tap of a button, you can have a repair guy at your door in about 30 minutes.
5 Reasons Why a Property Maintenance App Is a Game Changer
1. You Get Immediate Access to a Vast Network of Service Providers
When you download Homee on Demand, you get instant access to a network of thousands of service professionals. This means that as soon as you place a service request, one of our home improvement professionals (known as "Homees") will head to your property immediately — regardless of what time you place your property maintenance service order — 24/7/365.
2. Homees are Background-Checked and Insured
Every Homee undergoes criminal and Social Security Number background checks to verify their identity. Also, each of these home improvement professionals is required to carry insurance and is covered by a $2 million blanket limited liability policy (up to $1 million per incident). If a job requires a licensed home improvement professional, you can be certain that your Homee has been vetted accordingly and is licensed to do the work.
3. Finding a Pro Who Meets Your Budget is Easy
Finding a pro that has the knowledge, experience, and expertise you need for a particular project who also fits your budget is now much easier. At HOMEE, we negotiate competitive rates with our property maintenance pros based on their:
Volume of HOMEE business,
Years of trade experience, and
Zip code in which the service is provided.
Since pros with 25 years of experience command higher rates than pros with 0-5 years of experience, experience levels can be adjusted in the app to match the needs of your project. For example, you may decide that you don't need a plumber with 25 years of experience to change a toilet kit. You then can adjust the experience level to 0-5 years to get a pro with a lower rate to do the job.
You can find home improvement professionals across a variety of specialties, including:
Handyman
Heating, ventilation, and air conditioning repair experts,
Plumbers, and
Electricians.
Homee On Demand also ensures you only pay for the time our home improvement professionals are on site and working on your property. Unlike repair or maintenance techs from other third-party residential property maintenance services, we bill to the minute. If your repair takes 20 minutes, you'll only be charged for that time.
4. Its Ratings Hold Home Improvement Professionals Accountable
Whether you're new to the area or are a new property manager, it can take a lot of time to find trustworthy and reliable home improvement services professionals. The good news is that Homee on Demand has started the process for you. Homees are rated on a scale of 0-5 stars by property managers and homeowners who have used their services through the Homee On Demand app. Our home improvement professionals want to continue being Homees, so they take their star rating seriously and want to provide the best service.
5. Enjoy Peace of Mind with HOMEE's Service Quality Guarantee
When trying a new property maintenance service, it's a great feeling to know that if the job isn't done right, you're covered. With HOMEE, we guarantee the work performed by our home improvement professionals. This means that if you're dissatisfied with your repair guy or something goes wrong, we have your back because our $1,000 service quality guarantee covers every job.
If you're ready to experience the efficiency of having on-demand, immediate access to licensed and insured home improvement professionals, connect with us by clicking on the image below. Or, contact our team of experts if you have questions about HOMEE's property management maintenance solution.