4 Work Order Management Tips for New Property Managers
By: Homee Team on April 07, 2020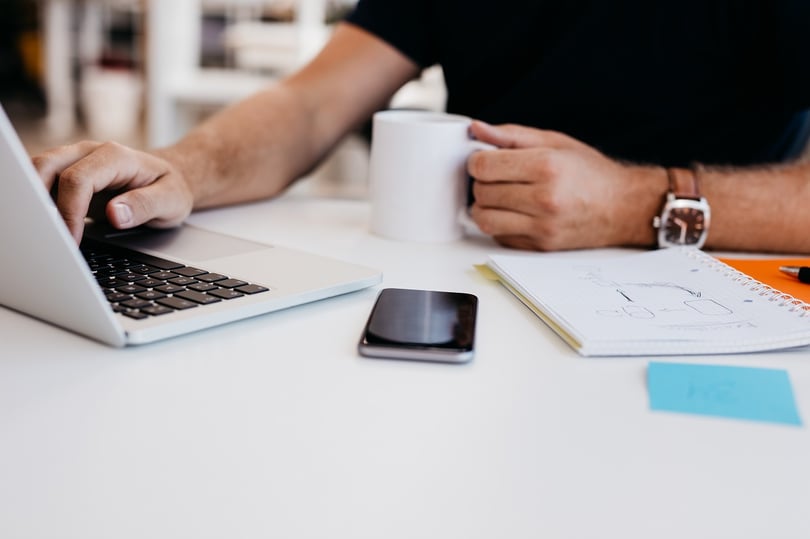 4 Work Order Management Tips for New Property Managers
As a new Property Manager, you might think that work order management is fairly simple.
You pick up the most important work orders first and then tackle the lesser important tasks later. But, once things start to pile up, you might find yourself overwhelmed and realize that you need a system for keeping everything in order.
Fortunately, good organization and work order management can help you stay on top of your to-do list. Follow these tips to wow your residents and become a pro at property maintenance management.
#1) Establish a Process for Residents to Submit Service Requests
You may be surprised by how many apartment complexes, business centers, and campuses don't have set processes in place to submit maintenance work orders. Residents submit orders via text message, by email, or even just as a passing comment. This makes it exceptionally hard to keep track of everything. After all, how do you know which request came first and which one is more important?
If you are new to the job, look at the processes in place and see if they can be improved. You may find that you need to create a process of your own.
Consider using work order software like HOMEE with Resident Request, which was developed to make work order management easier. It allows residents to submit their maintenance requests—at their convenience—through a property management maintenance app, and then you assign the work and monitor the progress through the app and desktop solution. With a tool like this, you can move all of your service requests to one place and transition everyone onto the same platform.
#2) Plan for Seasonal Jobs and Expenses
Property management requires a lot more planning than most people realize. There are regular maintenance requirements throughout the year to keep buildings safe and within legal compliance. This means you need to balance emergency work orders with seasonal work that also has a specific deadline.
It is better to be ahead of your seasonal tasks than behind them.
Set up contractors a few weeks out to handle seasonal work or start working on the projects yourself before it's too late. For example, if you start your winter preparations in early October, you won't need to scramble once the temperatures drop. Plus, planning ahead gives you an extra cushion if you do need to push projects back.
Use this Rental Maintenance Checklist to schedule daily, monthly, quarterly, bi-annual, and annual projects.
#3) Prevent Problems When You Can
There's a reason why the old saying, "an ounce of prevention is worth a pound of cure," rings so true.
Seasoned Property Managers take steps to prevent issues from growing into major problems, and they save time, energy, and frustration. This can be your mantra as you work to organize your service requests. Figure out which problems you can solve today and which steps you can take to prevent issues tomorrow.
Along with reviewing your seasonal maintenance, look for preventative steps you can take and build these tasks into your schedule. For example, if you regularly clean out the gutters, then you won't have to worry about clogs, backed-up water, and roof damage. Most Property Managers would rather worry about a few leaves and sticks than roof leaks.
#4) Learn Which Maintenance Pros You Can Trust for the Job
There are dozens of home maintenance professionals in your area that all claim to offer the best services for the best price. Start to create a list of contractors you know will give you a fair price and handle the work effectively. This way, when you go to call someone, you know they won't waste your time.
This is another instance where HOMEE property maintenance software can help. With the HOMEE app, you get access to a network of hundreds of maintenance professionals ready to work at the tap of a button.
Each contractor on the HOMEE network is background-checked, insured and licensed appropriately depending on their trade.. You and your residents are able to place requests directly in the HOMEE app 24/7, helping you better manage your schedule. This means you can spend less time looking for contractors and more time solving problems and completing work orders.
Use HOMEE for Your Work Order Management
The first few months as a property manager comes with a learning curve. However, the more you learn, the faster you will be able to work. By developing good habits from the start, you won't have mistakes to fix later on.
To lower the learning curve even further, check out HOMEE's work order management mobile app and desktop solution. See how these simple tools can help you organize your task lists, complete projects quickly, and keep your residents happy. Request a free demo today.