Your Property Maintenance Checklist for the Winter
By: Homee Team on November 13, 2018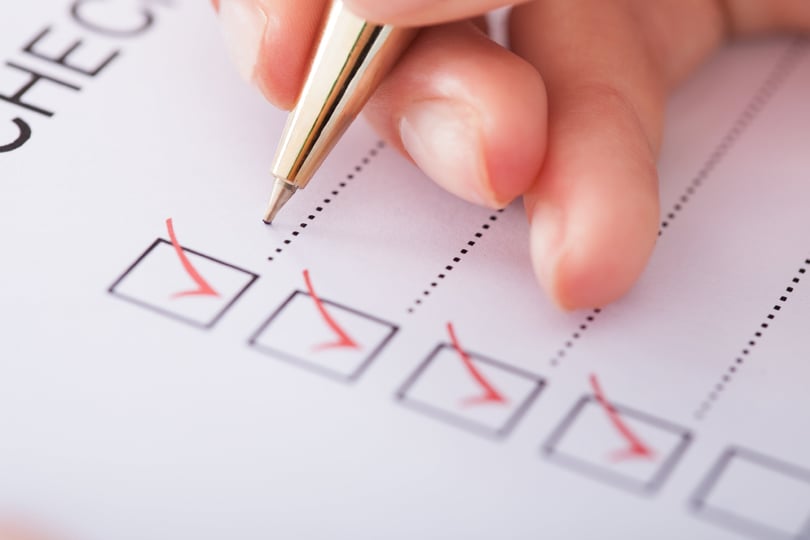 Your Property Maintenance Checklist for the Winter
Winter is on the way, and many of us are preparing for freezing temperatures, ice, sleet, hail, snow, and strong winds. For single-family property managers across the United States, these conditions pose a threat to the efficiency of your home—and homes that are ill-prepared for winter are less appealing to renters. This is why seasonal maintenance is vital for property managers—and keeping track of everything that needs to be done is easier with a property maintenance checklist.
Winterizing your properties by following a seasonal home maintenance checklist is an excellent way to protect the rental properties you manage. Through a handful of simple winter home maintenance tips and tasks, you can help keep the cold out and the warm in for your renters to enjoy throughout the cold months.
Here's our property maintenance checklist that you can follow for winter seasonal maintenance of your rental properties.
The Ultimate Winter Property Maintenance Checklist
Windows, Doors, and Electrical Outlets
It's no surprise that windows and doors significantly impact a home's energy efficiency. Leaks, drafts, and even non-insulated electrical outlets can drive up your electric or gas bill.
Some simple winter home maintenance tips include:
✔ Caulking around windows and doors. Identify any gaps that may exist around your doors and windows (be sure to check the door frames and joints, too) and generously apply caulk.
✔ Weatherstripping the windows and doors. Much like caulking, weatherstripping windows and doors can help cut energy costs by sealing air leaks.
✔ Replacing window screens and screen doors with storm windows and doors. Installing a storm door is another way to help keep the outside weather where it belongs.
✔ Sealing electrical outlets to block out cold air. You can install foam outlet gaskets to help keep your electrical outlets sealed.
Heating, Air Conditioning, Fireplace, and Ventilation
Not all places in the U.S. are cold for the entire winter. In some southern states, such as Florida, the winter can entail some relatively balmy weather. As such, renters are more likely to use an air conditioner than a heater.
Here are a few things to include on a property maintenance checklist for this category:
✔ Reverse the ceiling fans. Reverse the motor and operate the ceiling fan at low speed in the clockwise direction. This produces an updraft, which forces warm air near the ceiling down into the room.
✔ Inspect and clean the chimneys. For homes equipped with fireplaces, it's important to ensure that the chimney and vents are clean and in good working order. This can help to prevent chimney fires and carbon monoxide poisoning.
✔ Run the A/C or heat in vacant homes. Even if no one is living at one of your properties, it is still a good idea to make sure to run those systems to a certain extent to help maintain its good condition as part of your seasonal maintenance.
Cold climates: According to ChooseEnergy.com, a thermostat setting of 40-45 degrees Fahrenheit is ideal for helping to prevent kitchen and bathroom pipes from freezing inside a vacant home.
Warm climates: ChooseEnergy.com also suggests running the air conditioner to help remove moisture from the air that could encourage mold growth.
Plumbing and Pipes
As the temperatures plunge, it's essential to remember to inspect and care for your plumbing and pipes as part of your winter home maintenance. This will help to ensure your renters don't experience any unpleasant surprises this winter — such as the pipes in their walls bursting and flooding their homes.
✔ Inspect your pipes. Are your pipes in insulated spaces or open to the outside elements? In southern climates, pipes may run along exterior walls or through uninsulated crawlspaces and attics, leaving them somewhat exposed.
✔ Install pipe insulation. Much like how you want to insulate your attic or crawl space, insulating pipes is essential. As water freezes, it expands, causing pipe ruptures and water damage. Pipe sleeves can help to protect your plumbing.
✔ Apply caulk around pipe openings in walls. This can help to provide additional insulation from the elements and help to keep pests from entering the home.
✔ Detach garden hoses from exterior spigots or faucets. When water freezes in the hose, it can rupture the spigot. Detaching the hose can help to prevent this issue.
Roof, Gutters, and Other Exterior Structural Elements
Carefully examining the roof and gutters on a house is essential to the effective seasonal maintenance of any home, including a rental property.
When inspecting your rental properties' roofs, gutters, and other outside elements for winter home maintenance, be sure to:
✔ Inspect the roof for leaks, damaged or warped wood, and missing shingles. Check to ensure that the roof is in overall good condition.
✔ Check the attic ventilation. Proper ventilation is critical to maintaining a healthy roof. Inadequate ventilation can result in mold, ice dams, mildew, wet decking, and a host of other structural and health issues.
✔ Clean the gutters. When gutters are full of leaves, pine needles, and other impediments, it can cause rainwater and water from melting snow to back up into the home. The overflow of water from packed gutters can lead to roof, decorative, and structural damage on a home.
If you need a hand completing the tasks on your property maintenance checklist for seasonal maintenance, HOMEE is here to help. Homee On Demand is a mobile app with immediate access to a network of thousands of background-checked service providers — "Homees," as we call them — who specialize in plumbing, electrical, heating, ventilation, air conditioning (HVAC), and general handyman work.