How to Increase Efficiency with a Property Maintenance Solution
By: Homee Team on December 13, 2018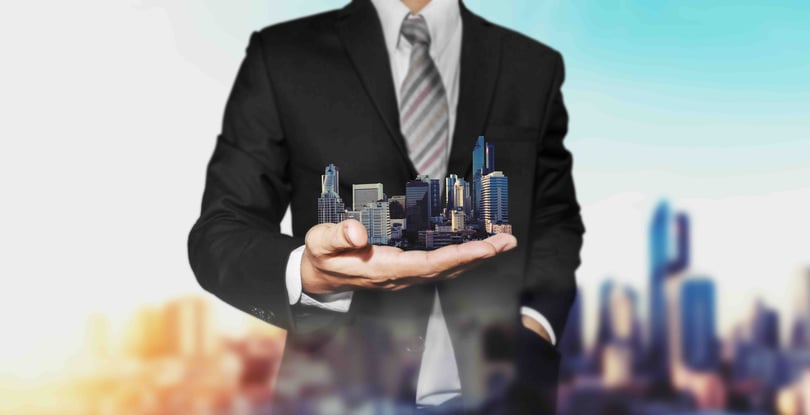 Property managers are often incredibly busy managing basic management tasks across dozens or even hundreds of properties. They rarely have a wealth of free time to handle a long and drawn-out process for managing property maintenance services—such as finding a qualified maintenance technician, conducting background checks, and negotiating service costs.
Efficient property management is crucial for helping property managers save time so they can focus on the most important tasks and have time for themselves. There are many ways to achieve operational efficiency as a property manager. One strategy is to use a property maintenance solution that simplifies property maintenance tasks.
How can an end-to-end property maintenance solution help create efficient property management?
Eliminating the Need to Personally Vet Property Maintenance Service Technicians
Where a property management software might be able to track billing for maintenance services, they don't usually do much more than that—it is up to the property manager to reach out to contact and vet a service technician to ensure they have the right licenses and have a clean criminal record.
A comprehensive property maintenance solution eliminates this step by providing instant access to a pool of pre-qualified residential property maintenance service vendors. For example, the Homee On Demand solution connects property managers with thousands of maintenance technicians across different specializations—such as electricians, plumbers, and HVAC experts. Each of these technicians (or "Homees") is fully background-checked prior to being added to the network to verify their credentials and trustworthiness.
So, rather than going through a painstaking process of vetting property maintenance service providers, Homee On Demand users can skip right to placing an order for service—confident in the knowledge that the right professional with the right skills will do their best to fix any issues.
Increasing Visibility into Property Maintenance Services
As mentioned earlier, a property management software typically only tracks basic information about property maintenance services—such as date of work and amount billed. The Homee On Demand property maintenance solution, on the other hand, provides much more detail, including:
Reports on the nature of the maintenance issue from the renter (including photos) logged using the property maintenance app;
To-the-minute tracking of the time the Homee spent onsite;
Reviews of the quality of service from the renter's perspective; and
Post-repair reports from the Homee detailing the labor and materials involved in the repair.
This provides greater insight into the nature of a maintenance issue than "10/24/18—$340" does. Equipped with this knowledge, a property manager can take further steps to prevent issues in the future—applying preventative maintenance measures that are less costly and disruptive than emergency maintenance measures.
Reducing Costs for Property Maintenance
Property maintenance services can be incredibly expensive depending on the type of maintenance. The Homee On Demand solution allows property managers to reduce their costs for residential property maintenance services in a few different ways:
Setting Cost Limits for Property Maintenance. With Homee On Demand, property managers can review requests for maintenance services and set a hard cap on labor and material costs. This helps prevent cost overruns for many forms of maintenance.
Billing by the Minute for Time Technicians Spend Onsite. Each Homee's time is carefully tracked to ensure he or she is onsite and working. Each maintenance service request placed through the property maintenance app is tracked by the minute, not the hour. If the maintenance takes one hour and 10 minutes, only that time is billed for labor—not two hours, which is the standard.
Preventing Disputes/Lawsuits Over Maintenance Work. Homee's are licensed and insured experts in their field—whether that's as an electrician, plumber, HVAC specialist, or handyman—who also has undergone a criminal background check. This helps to minimize liability issues for property maintenance work and ensure that the work is done to code.
Keeping costs for property maintenance low without sacrificing quality of work is crucial for effective and efficient property management.
Putting All of Your Property Maintenance Needs into One Convenient Platform
By integrating maintenance issue reporting, technician hiring, time tracking, expense tracking, and post-maintenance reports into a single platform, an end-to-end property maintenance solution like Homee On Demand helps property managers save significant time on managing maintenance tasks.
Normally, property managers go through a process that is something like:
Open their property management software to track expenses;
Run a Google search for "residential property maintenance services near me;"
Make a manual review of a paper bill;
Open a personal banking app, sign a check, or go to PayPal to make payments; and
Manually log a record of the expense in the property management software.
With Homee On Demand, a property manager simply has to check their user profile, look at a maintenance request, and either approve or deny the request. If approved, they can even set a hard cap on the labor and material cost for the repair. The rest of the process is handled automatically—everything from selecting the right Homee for the job, to archiving the request and the post-maintenance reports, to recording the financial information. This saves property managers time—creating more efficient property management services.
Need to know more about how you can save time and money by using a comprehensive property maintenance solution? Reach out to a member of the HOMEE team today for information and advice.