How to Offer Rental Virtual Tours During COVID-19
By: Homee Team on May 19, 2020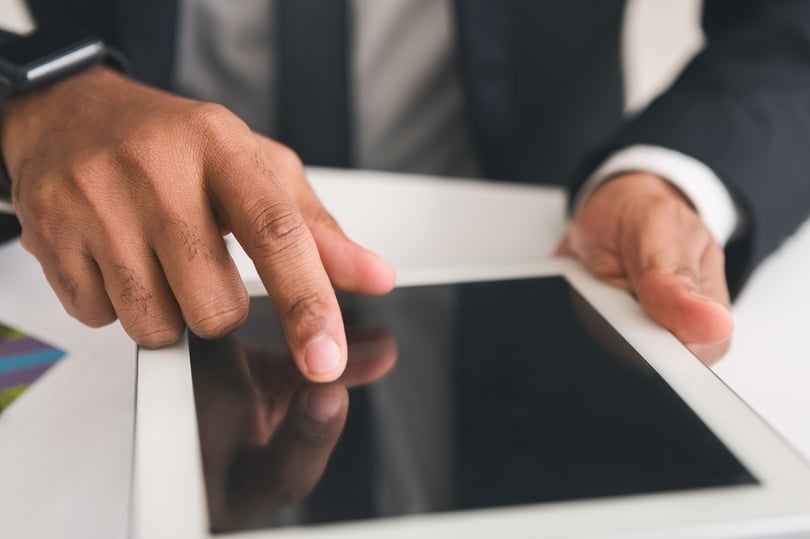 How to Offer Rental Virtual Tours During COVID-19
The COVID-19 pandemic has forced millions of people to shelter-in-place and not leave their homes. These regulations have created a challenge for Property Managers who are in the process of renting out empty homes and apartments. Many potential residents can no longer visit for in-person tours of a property.
However, just because potential residents can't show up in person doesn't mean you can't keep the rental process moving forward.
You can host rental virtual tours to give potential residents a way to visit your property and also follow current shelter-in-place orders.
Let's look at how rental virtual tours can offer a new way to present properties to potential renters now (and in the future) and see how you can set up a virtual tour of your own.
The Benefits of Rental Virtual Tours
There are many benefits to offering virtual tours for both your staff and potential residents. These benefits will extend well beyond the COVID-19 pandemic, which is why you can start using virtual tours now and then continue offering them once restrictions have been lifted.
You can follow social distancing guidelines. Your team and your potential residents can stay safe and feel more comfortable by avoiding close physical contact.
Your staff comes into contact with fewer people. Instead of meeting in person with a few dozen potential residents each week, your staff might only meet one or two. This limits the spread of the virus and also helps save time.
You can attract more potential residents. When you add a virtual tour to your website, you get a chance to attract residents by giving them an inside look at your property.
You can accommodate more potential residents. With virtual tours, you can accommodate a variety of schedules. It makes it easier for people who work during the day or on weekends to take a tour. You can market your units to more people and increase interest across the board.
You can increase application conversions. At the end of a virtual tour, you can direct viewers to fill out an application, increasing the conversion rate of interested parties. More applications mean units will get filled faster.
As you can see, even without a global pandemic, there are benefits to offering virtual tours.
Plus, as more potential residents start using virtual tours, they will likely feel more comfortable with this option as a way to see a property in the years ahead. The time to adopt this technology is now.
Options for Rental Virtual Tours
You have a lot of options when it comes to hosting a rental virtual tour. Some property managers create them just by walking around with a smartphone, while others hire virtual reality companies to create interactive experiences. You can offer varying levels of quality depending on the experience you want to create, your timeline, and your budget.
360 or panoramic tours are a series of photos taken from a single vantage point.
Video tours walk through a property showcasing all rooms and areas.
Interactive floor plan tours combine photos and a look at the floor plan.
Best Practices for Rental Virtual Tours
As you develop your virtual tour, keep a few things in mind.
Include footage of the communal and outdoor areas. After a while, most apartment videos will likely start to look the same. Show what sets your business apart by highlighting the amenities, outdoor areas, and outdoor elements like the pool, tennis courts, and car wash station.
Remember that virtual tours don't replace photos. It is still important to include 10-15 high-resolution photos of the property. Not everyone will want to take the virtual tour and would prefer to look at the photos instead.
Set up questions to pre-qualify candidates. Within your application, include screening questions to learn more about your applicants. That way your staff only reviews qualified, completed applications and can save time.
Create general virtual tours that can be added to your website. Create tours that audiences can view directly from your website or on third-party rental websites.
Then, do one-on-one tours for interested potential residents. Set up one-on-one video calls so you can bring potential residents through the property yourself. This allows you to answer questions in real-time and zoom in on specific features that your virtual video tour might not have provided.
With these tips in mind, you can create a virtual tour that supports your team and sells future residents on the property.
Recommended: 5 KPIs You Need to Track for Multifamily Property Management
If The Virtual Tour Isn't Enough...
Create a plan for if applicants still want to take a physical tour, even with the COVID-19 outbreak. You can create a plan where they can meet you on the premises and follow you safely in their cars. Put lockboxes on rental properties and wait outside while the future residents look around. After each person looks at the property, be sure to sanitize it to protect other employees or applicants from possibly picking up the virus and spreading it further.
Offering rental virtual tours is an effective way to keep you, your team, and potential residents safe while moving the rental process forward.
It's also something that can provide lasting value for your property management processes. You can continue to offer rental virtual tours to help future residents easily explore your rentals even after COVID-19 ends.
Manage Property Maintenance Safely with HOMEE
While so much of life has come to a standstill, the need for trustworthy property maintenance help is still in demand.
Do you have repairs to make that your team can't get to?
Are work orders piling up?
Did you have to furlough your maintenance team?
Don't want to send your techs out for safety reasons?
Are you having trouble finding pros to work right now?
HOMEE can help. Through the HOMEE app you can access our network of thousands of qualified, insured, background-checked home service pros ready to work in about 30 minutes—24/7.
Request a demo and see how we can help you stay on top of property maintenance even in the midst of such challenging circumstances.