How to Attract Residents for Multifamily Property Management
By: Homee Team on October 01, 2020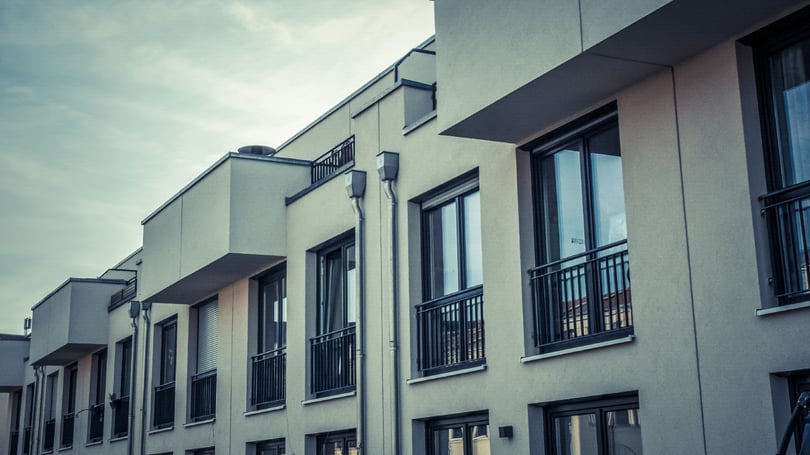 How to Attract Residents for Multifamily Property Management
Managing multifamily units as a residential property manager can be an enormous challenge. One of the most common challenges multifamily property management companies face is attracting new renters to fill vacancies.
Whether the property manager adds new multifamily units or a renter moves out, there's an almost constant need to be ready to fill vacancies. But, how can a multifamily property management specialist attract new residents quickly and efficiently—not to mention ensure that the tenant they attract will be a good fit for the property?
Here are a few tips for residential property management professionals to attract renters to their multifamily units:
1: Take Advantage of Real Estate Websites to Promote Multifamily Units
Most modern home seekers start their search on the internet these days, using real estate search sites such as Zillow.com, apartments.com, or Trulia. In fact according to data cited by Forbes, "online tools are the No. 1 way that renters are searching for their home (87%), followed by referrals from a friend, relative or neighbor (57%)."
The old method of placing a "want ad" in the paper and waiting for someone to call is no longer the best, or even the most cost-effective, way to generate interest in a property.
Considering that recommendations from friends, relatives, or neighbors ranks second for how renters search for homes, it may help to add tenant reviews of your properties in your real estate listings to provide a way for potential renters to vet the property and the people there.
Of course, it's important to monitor these reviews to see whether renters are bringing up issues that need fixing.
2: Upload Lots of Current Pictures Whenever Possible
A picture really is worth 1,000 words when it comes to promoting multifamily units. People want to know what the spaces look like, what general condition they're in, and even imagine what they'd look like while there. Pictures do a much better job of letting renters visualize this than a block of text saying things like "Class A facility" and "well-maintained property." When taking pictures of a property, be sure to get a good variety of angles that show off the size of the space and leave little room for doubt regarding its overall size and condition. Close-up shots, while good for showing detail, tend to leave questions about what isn't in the frame.
To get the best results, your multifamily property management company should keep each unit in top condition via regular preventative maintenance.
3: Highlight Community Organizations that Support the Multifamily Unit
Strong community organizations can be a selling point in multifamily property management. Highlighting organizations such as neighborhood watches, homeowners' associations, or volunteer groups helps promote your property to potential renters.
When highlighting these kinds of organizations, be specific about their activities and impact on the community as well as if they're looking for new members. Volunteer groups are especially useful for attracting Millennial-generation renters, who often look for opportunities to do good and make a difference in the community.
4: Leverage Your Current Multifamily Unit Renters with Referral Programs
Remember the statistic cited by Forbes about how 57% of renters find their new homes based on recommendations from friends, family, and neighbors? Creating a referral program to reward current renters who successfully recommend a rental to a friend or family member new to one of your managed properties can be a great way to fill vacancies.
Another benefit of such referral programs is that the tenants who are brought in on referrals from friends are more likely to get along with their new neighbors since they already know each other.
When setting up the referral program, be sure to run it by your residential property management attorney to verify that it doesn't violate any state/federal advertising or labor guidelines.
5: Use Property Maintenance to Keep Multifamily Units in Top Condition
If the maintenance on the residential properties that you manage is subpar, word gets around. Using property maintenance solutions such as Homee On Demand to keep your multifamily units in top condition is a key strategy for effective multifamily property management. Having a solid reputation for well-maintained properties helps you market them to new renters more easily by:
Making it easy to get great-looking pictures.
Giving current renters more positive things to say about your properties in reviews and recommendations.
Avoiding bad press for code violations and other property management issues arising from lack of maintenance.
Need more help attracting residents to your multifamily units? Learn about how you can use Homee On Demand to renovate your properties and attract new renters!