How to Prepare Single-Family Homes for New Renters
By: Homee Team on April 25, 2019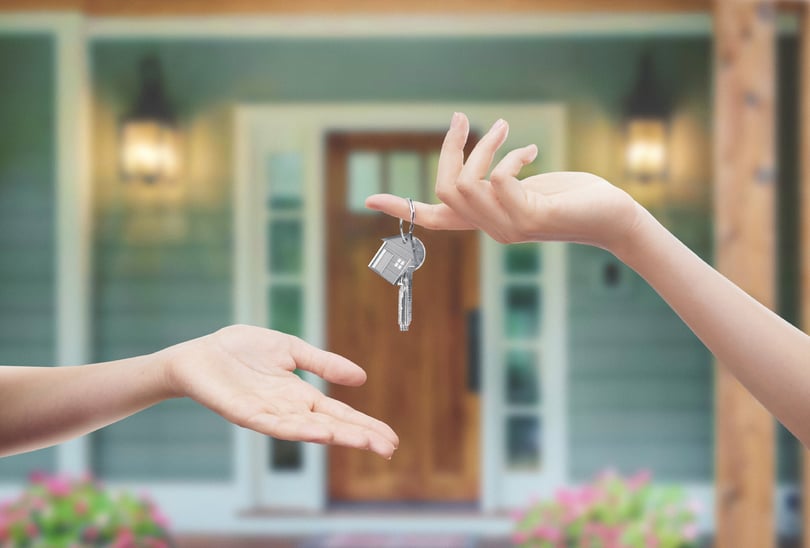 Having a longtime renter leave one of your single-family homes is a major event for any property manager. Regardless of the motivation behind the move, there is now a vacancy in your available single-family units—one that may prove difficult to fill. Putting up single-family homes for rent is a time-consuming process that requires careful preparation and effort.
How can you prepare single-family homes for new renters (or turn them into "turnkey properties" that you can flip)? Here are a few tips for preparing your rental single-family homes for new renters:
1: Start Preparing to Market Single-Family Homes for Rent as Soon as You Receive the Non-Renewal Notice
The moment you receive the non-renewal of lease from the renter, you should start preparing to market the single-family home on rental home sites. After checking the lease's end date, you should:
Review the current rent for the property
Check for any increases to average rent rates for the area
Prepare basic information for sharing on rental home sites
Deliver a set of "Move Out" instructions to renters that prepare them for pre-move inspections and, possibly, for you to show the property to new potential renters
The "Move Out" instructions can be especially important for helping the old renter get ready for the move before it happens to ensure a smooth transition. It can help to prepare these instructions well before a tenant moves out so you can simply print them out or send them in an email for the renter to review.
If you are preparing to hold a few "open house" showings of the rental single-family home before the old renter leaves, be sure to clear these dates with them first.
You could also ask the renter if they have any friends or family who might be a good fit for the property. If you have a positive relationship with the renter, this can be a great way to fill the vacancy quickly since recommendations from friends and family can have a massive impact on the decision to sign a lease.
However, even if current renters do provide a recommendation, it still helps to set up advertisements on real estate and rental home sites, since a recommendation is not a guarantee that the other person will sign a lease agreement.
2: Conduct a Thorough Inspection of the Single-Family Home
Before you can bring new renters into the property, it's vital that you ensure the property is ready for new renters. This is where the "Move Out" inspection can help. When the old renter is ready to leave, check the condition of the property against the condition it was in when the renter first moved in.
Having photos of the rental property from when the renter first moved in can help for comparison purposes. Additionally, because some forms of damage may be hidden by furniture, it's important to remind the renter that such damage may be added to their inspection paperwork if they're discovered later (if such addendums are allowed after the initial inspection—check with your local property management attorney).
Being thorough is a must during a property inspection, so it may help to be prepared to move furnishings—especially if they're in different positions than when the renter first moved in. It can also help to have a professional property inspector go through the premises to identify any major issues that will need fixing before a new renter can move in. By detecting these issues sooner rather than later, you can schedule property maintenance services more quickly and minimize the required downtime for the property.
3: Transform the Rental Home into a Turnkey Property
A "turnkey property" is simply a property that is ready to be occupied immediately. When you market your previously-occupied single-family homes for rent, potential renters will appreciate being able to move in right away, rather than a few weeks after signing a lease agreement.
After completing a thorough inspection of the single-family home, create a checklist of any issues that require fixing before the property can be considered ready for habitation—plus an additional list of items that can help make the property more attractive to potential renters.
For example, if a property inspection reveals that the electrical system of the single-family home does not meet the standards required by the U.S. National Electrical Code (NEC), then it may require an extensive rewiring. However, if the wiring system does meet NEC standards, but could be easily upgraded to improve stability and safety, then that would be a "nice to have" upgrade to make the property easier to rent.
It can help to set deadlines for addressing each major renovation requirement with your plumbing, HVAC, and electrical vendors ahead of time, or to use an on-demand property maintenance solution to fix most common issues as quickly as possible.
Once the major repairs have been completed, start going through your list of "nice to have" upgrades. This list will often include things like:
Installing High-Efficiency Variants of Common Fixtures. This can include things like LED light bulbs, low-flow faucets, energy-saver appliances, etc. These high-efficiency fixtures and appliances help reduce utility costs and mark the single-family home as being eco-friendly. Appliance replacements may be necessary for older appliances that are nearing the end of their useful life, so taking the opportunity to update for enhanced efficiency can be helpful (if you're supplying the appliances).
Repainting Walls and Installing New Floors. Another common upgrade is to redo the paint job on the walls and to install new flooring to make the property look more attractive to modern renters. A fresh coat of paint can do wonders for faded walls. New flooring is an expensive option, but one that is common for single-family homes that have less than stellar carpeting that is worn or patchy (or, goodness forbid, shag).
Maintaining the Lawn. Single-family homes often have one thing that multifamily properties don't: a lawn and backyard that needs to be maintained. Gardening services can help ensure that the yard is kept neat and tidy so the property creates a positive first impression before prospective renters even enter the front door. However, try not to be too elaborate with the landscaping—intricate gardens that will require high maintenance may actually put potential renters off.
Detailing the House. Before any open houses (and especially before a new renter moves in), be sure to have the house thoroughly cleaned.
Also, consider whether you want to supply the furnishings for the single-family property. Supplying the furnishings makes it easier for a new family to move in. However, it may put off some renters who want to bring in their own furniture since there won't be room for their things.
In most markets, renters will bring their own furnishings to a single-family home when they rent one, so it may help to check the local market to see which practice is more common for the area. If you do supply the furnishings, it may be necessary to budget for replacements in the rental fees.
Once the house has been prepared for new occupants, it's time to attract some renters.
Need help finding property maintenance pros that can help you turn your old rental single-family homes into turnkey properties? Try out the Homee On Demand property maintenance solution to get instant access to thousands of reliable electricians, plumbers, HVAC specialists, and handymen!