What Can Ignoring Plumbing Problems Cost You?
By: Homee Team on July 23, 2019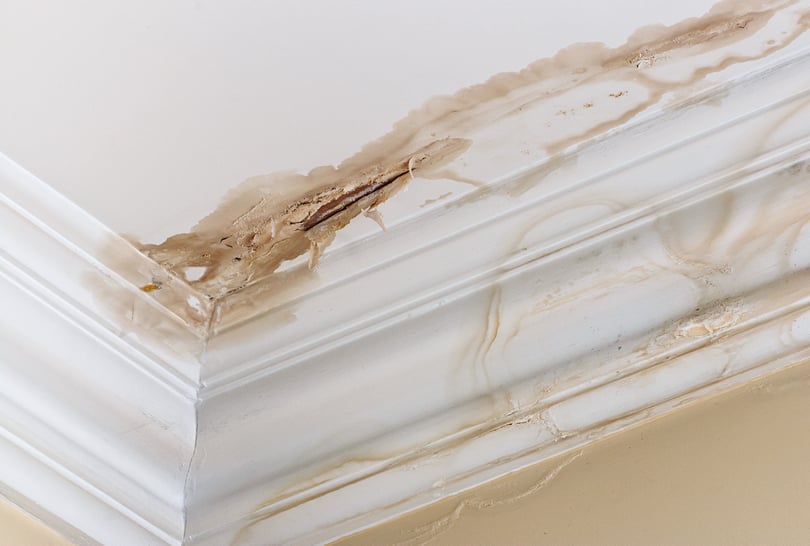 What Can Ignoring Plumbing Problems Cost You?
Whether you're a property manager or a private homeowner, plumbing problems are a serious concern. Yet, many people choose to ignore their leaky faucets, running toilets, and other common plumbing issues for as long as possible. Instead of finding reliable plumbing services to take care of things right away, they let problems fester until they reach a critical point.
What can ignoring plumbing problems cost you? Here are a few of the potential costs of leaving some common plumbing issues alone for too long:
Why You Shouldn't Ignore Plumbing Problems: Water Waste and Higher Utility Bills
One of the most readily obvious costs of ignoring minor plumbing problems is how they contribute to water waste—and thus higher utility bills. As noted by the U.S. Environmental Protection Agency's (EPA's) WaterSense Fix a Leak web page, "A leaky faucet that drips at the rate of one drip per second can waste more than 3,000 gallons per year." That's a little over eight gallons of water waste for each leaky faucet in a home—and that's for a single small and slow leak.
Over time, these small leaks can add up, significantly increasing water waste in a home and leading to higher utility bills. This isn't the kind of cost that will be felt all at once, but will drain a large amount of money as time goes on.
A bit of plumbing preventative maintenance to identify these leaks and fix them early can save hundreds of dollars in the long run.
Why You Shouldn't Ignore Plumbing Problems: Water Damage
One of the biggest problems with ignoring common plumbing issues such as leaky pipes is that the water coming out of these pipes has to go somewhere. Usually, leaking water will follow the path of least resistance and pool wherever it can—such as in the floorboards, gaps in the wall, or the foundation of a home.
Over time, this collected water may cause issues, such as:
Mold growth
Rotted flooring
Weakened wood support beams
Rusting of metal building materials
If left alone for long enough, these issues can put the structure of the home at risk of failure. This, naturally, will require extensive repairs to fix.
While the cost of water damage remediation will vary depending on the extent of the damage, it isn't unusual for damages to exceed $7,000 when you factor in the labor for dry-out operations and the costs for replacing ruined flooring, drywall, ceilings, insulation, and other building materials.
Spending a few hundred dollars at the first sign of plumbing problems can help save thousands later.
Why You Shouldn't Ignore Plumbing Problems: Health Hazards
One of the potential issues with ignoring plumbing problems is that standing water can lead to mold growth. If left alone long enough, this mold can release spores into the air inside the building—which has the potential to be fatal to people with respiratory issues (such as asthma).
Also, rotted floor boards can become a tripping hazard for people in the building—leading to sprained ankles, broken bones, and other injuries. For a homeowner, this can lead to expensive medical bills and time spent away from work. For a property manager, this can mean having to deal with personal injury lawsuits.
Toilet plumbing problems can be especially bad for creating health hazards as dirty water is released into a building.
How to Find a Good Plumber
One of the keys to preventative maintenance is finding reliable plumbing services. However, good plumbing services are hard to find. Tracking down a plumbing pro in your area who is both available and qualified to do the work is a time-consuming task that can take precious hours.
Even when you do find a plumbing service provider, they may not be available to work that day, and instead schedule an appointment for the next day, or even further out.. In that time, how much worse will your plumbing problems get?
Instead of trying to track down a plumbing pro manually, you could save time and effort by using on-demand home services like Homee On Demand. With HOMEE,, your plumbing services request goes out to a network of thousands of vetted experts immediately. In many cases, a request placed through Homee On Demand will see a maintenance technician arrive on site in as little as half an hour—a fraction of the time you'd likely spend on the phone just trying to find plumbing services the old-fashioned way.
Are you ready to meet the future of plumbing services (and other home maintenance services)? Reach out to the HOMEE team today to learn more.