How On-Demand Property Maintenance Creates Competitive Advantage
By: Homee Team on February 21, 2019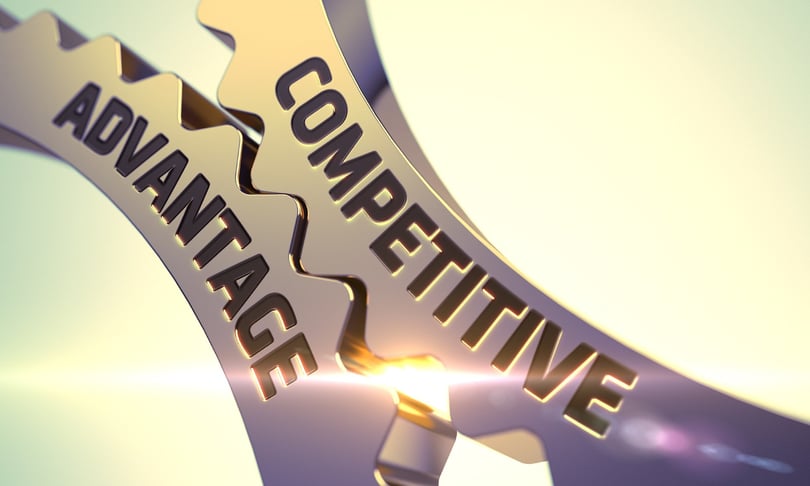 In rental property management, whether you're renting single or multi-family properties, it's important to claim every possible competitive advantage to reduce vacancies and improve rental values. One key competitive advantage for rental property managers is having a positive reputation. When given the choice between a property manager (PM) with a good public reputation and one who has a bad reputation, most people would choose to rent from the PM with the better reputation.
But, how can property managers improve their reputation to create a competitive advantage? Using on-demand property maintenance services is an effective way to build a competitive advantage. Some of the ways that on-demand rental property maintenance services help to build a positive reputation and create a competitive advantage include:
1: Using On-Demand Services to Fix Rental Units for Presentation
Dilapidated facilities create a poor first impression with potential renters. When prospective renters first arrive to look at the property they'll be renting, they'll notice if the unit looks poorly maintained—and this will impact how much they want to rent the unit. Using on-demand property maintenance services to find handymen who can quickly fix up a rental property before showing it to potential renters can help property managers attract renters.
Of course, this goes beyond simply fixing visible issues like faded or chipped paint. On-demand services for property maintenance can be used to repair critical electrical, plumbing, and heating, ventilation, and air conditioning (HVAC) issues before renters move in.
2: Providing Prompt Property Repairs in Case of an Emergency
Accidents and unforeseen incidents happen. A renter's cigarette might spark a fire, a hurricane might flood the property, or criminals might break in to the unit and cause damage. Regardless of what happens and who (if anyone) is at fault, there will be a need for property repair sooner or later.
Providing property repair services quickly can be a significant competitive advantage for property managers. There are a couple of reasons why this is beneficial:
It Minimizes the Inconvenience for Renters. The faster property managers can restore a rental property to full working order, the less inconvenience renters will experience. This helps to build positive relationships and keeps renters motivated to renew their leases rather than find new units to rent.
It Minimizes Profit Loss from Having Unfillable Units. If the property damage is severe enough, a renter may not be able to live in the damaged unit until repairs are complete. This, in turn, means missing out on profits as the renter has to live elsewhere. On-demand rental property maintenance services help speed along the restoration work so renters can move back in sooner rather than later.
Using on-demand property maintenance to provide fast emergency property repair is a major competitive advantage that helps minimize property downtime and improve renter relations.
3: Using On-Demand Property Maintenance to Improve Renter Safety
Renter safety should always be a top concern for rental property managers. Renters who become injured as a direct result of poor property maintenance are not only more likely to leave (even before the lease is up), but they also may press wrongful injury lawsuits against you if they can prove negligence on your part.
Using on-demand property maintenance solutions such as Homee On Demand can circumvent potential liability issues by:
Providing Licensed Property Maintenance Technicians When Needed. The Homee On Demand property maintenance solution gives property managers instant access to a network of fully background-checked maintenance technicians (aka "Homees"). When needed, PMs can filter their requests to only go out to Homees who have the appropriate certifications and licenses (or even specific minimum levels of experience). This helps to ensure that the maintenance technicians who perform the work are both qualified and trustworthy.
Documenting Specific Repairs. The Homee On Demand property maintenance solution documents several important pieces of information about every job: the date and time of the request, the time the Homee spent on site, a list of parts/materials that were used, etc. Documentation is backed by "before and after" photos taken by the customer and the Homee who performed the repairs. This helps to demonstrate how the property manager met (or exceeded) their obligations to keep the property safe for renters.
Reducing the risk of encountering liability for damages creates another strong competitive advantage for PMs. Of course, instead of using on-demand services reactively, property managers can use them proactively—scheduling preventative maintenance to address minor issues before they become larger ones.
While it can be difficult to measure the impact of preventative property maintenance for safety, consider this: The cost of medical care, lawyers, and lost wages filed in a personal injury suit can range from tens of thousands to millions of dollars. Such injury cases can tie up critical money and resources as well—potentially, for years. So, even preventing one injury (or, at least, doing everything in your power to ensure renter safety and being able to document your efforts) can be more than worth the cost of preventative maintenance.
Want to learn more about how you can use on-demand property maintenance to create a powerful competitive advantage for your property management business? Contact the experts on the HOMEE team today!