Efficient Property Maintenance Solutions
By: Homee Team on October 02, 2020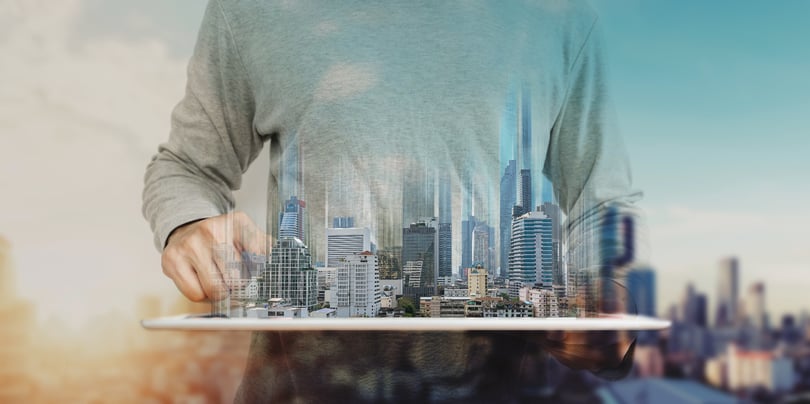 Efficient Property Maintenance Solutions
Finding success as a property manager is a difficult and time-consuming task. Managing multiple properties, employees, renters, and maintenance responsibilities is more than enough to fill up a 40-hour work week. This hefty workload leaves little time to go through the arduous process of managing both routine and emergency property maintenance services – such as finding a qualified maintenance technician, conducting background checks, negotiating service costs, and fixing or upgrading multiple units.
This is why efficiency and time management are incredible assets to property managers looking to keep their renters satisfied and their properties up to date. When one property needs to be fixed, it's only a matter of time until the others follow suit.
One effective strategy being adopted by property managers looking to increase operational efficiency is to introduce a property maintenance solution that simplifies property maintenance tasks. An end-to-end property maintenance solution is the closest property managers can get to fully automated physical labor.
Here's how an integrated property maintenance solution can increase efficiency:
Eliminating the Need to Personally Vet Property Maintenance Service Technicians
Property management software is a valuable tool for property managers, but its capabilities are limited. Software packages will be able to track billing and hours tracking for maintenance services, but they are limited to data-entry functionality. Outbound calls, background checks, and credential verification are not within the realm of a software's abilities – which means property managers still need to dedicate precious time to calling and vetting service technicians to ensure they have a clean background and proper licensure.
Read More: Benefits of Having a National Property Maintenance Services Partner
A comprehensive property maintenance solution eliminates this step by granting property managers access to a network of local and pre-approved maintenance vendors. The HOMEE app connects property managers with thousands of maintenance technicians across multiple service areas – such as HVAC technicians, electricians, and plumbers. Each of these pros – called Homees – are fully vetted prior to joining the HOMEE network, reducing hours of work to mere minutes.
Property managers no longer need to set up interviews or blow their budgets on background checks. HOMEE users can simply log into the app and place a service order. Homees are available within 30 minutes on average and arrive onsite ready to work.
Fully Integrated Platform Organizes All of Your Property Maintenance Needs
HOMEE is a full-service property maintenance solution that was developed to integrate with all property management software including: Yardi, RentManager, and Buildium. This means that property managers don't have to move from platform-to-platform to synthesize information on maintenance issue reporting, technician hiring, time and expense tracking, or post-maintenance reports. With one less thing to remember – HOMEE hammers away at your to-do list.
When a maintenance request comes through on the HOMEE app, property managers can log in to their profile from their smartphone and review the request. With the click of a button, property managers have the power to approve or deny a maintenance request and set caps on labor and material costs per repair.
The rest of the service process is handled automatically – from the Homee selected, to post-maintenance reports, and recording financial information. Thanks to HOMEE's integrated platform, property managers can simply migrate the data without manually entering the details.
Insights on Property Condition and Maintenance Services
Property managers are responsible for the upkeep and maintenance of every property under their jurisdiction. This means making sure that cosmetic and foundational problems are addressed as well as electrical, plumbing, and HVAC issues. It's hard enough to respond to work orders, let alone inspect every single unit on a regular basis. A property maintenance solution like HOMEE simplifies this process and allows property managers dedicate their time to more pressing problems.
Not only can HOMEE supply property managers with the technicians needed to inspect properties and perform maintenance services, but it provides greater tracking capabilities than the reactive notes generated when a problem arises. The HOMEE property maintenance software solution provides more granular detail on:
Reports regarding the nature of severity of the maintenance issue (including photos) that are logged using the app
To-the-minute tracking of time spent onsite
Renter reviews of HOMEE services
Post-repair reports from HOMEE describing labor and materials
This equals a more proactive approach to maintenance and less time spent on more detailed reports than ever before. These kinds of insight help property managers audit themselves and stick to annual repair budgets.
Less Time Budgeting, More Time Fixing
Property maintenance work is all about checks and balances. Checking units. Writing checks, cashing them. Balancing responsibilities. Balancing repair and maintenance budgets. Balancing time spent on each and every task. This delicate balancing act can easily tip in the wrong direction – or it can tip in the correct one, saving a property manager time and money. HOMEE was developed to consider a property manager's responsibilities and concerns, and to help mitigate the associated risks. Not only does HOMEE mitigate overspending with parts and labor price caps; it reduces costs with:
1. To-the-Minute Billing
The time each Homee spends onsite is carefully tracked to ensure they are onsite and working. Every maintenance service request placed through the property maintenance app is tracked by the minute, not the hour. If maintenance takes one hour and ten minutes, that exact duration is billed for labor – not the standard, rounded-up bill of two hours. HOMEE also provides volume discounts for multi-family properties.
2. No "Emergency" Surcharges
HOMEE's network of pros is available 24/7, usually within 30 minutes which means there's no after hours or emergency charges. Broken air conditioner at 6PM on a Saturday? No problem. HOMEE is an on-demand property maintenance solution.
3. Licensed, Experienced Pros Prevent Rework
Get the job done right the first time with Homee's experienced home improvement professionals. Each Homee has the proper qualifications and years of experience to ensure every job gets the attention and expertise it deserves. Addressing property maintenance issues correctly the first time prevents extra corrective spending down the line. Each HOMEE job comes with a $1,000 HOMEE Quality Guarantee.
Related: Get a Behind-the-Scenes Look at a HOMEE Property Maintenance Job
4. Preventing Disputes/Legal Problems Over Maintenance Work
Homees are licensed and insured experts in their field – whether that's as an electrician, plumber, HVAC specialist, or handyman. HOMEE also performs extensive criminal background checks on every pro to minimize liability issues for property maintenance work to ensure that the work is done to code.
HOMEE's property maintenance solution has your back. Increase efficiency in all aspects of property maintenance, from reports to work orders with one seamless app. Looking to learn more about how HOMEE can save you time and money? Reach out to a HOMEE team member for information and advice on how to get started.