When to Outsource Your Property Maintenance Services
By: Homee Team on November 02, 2018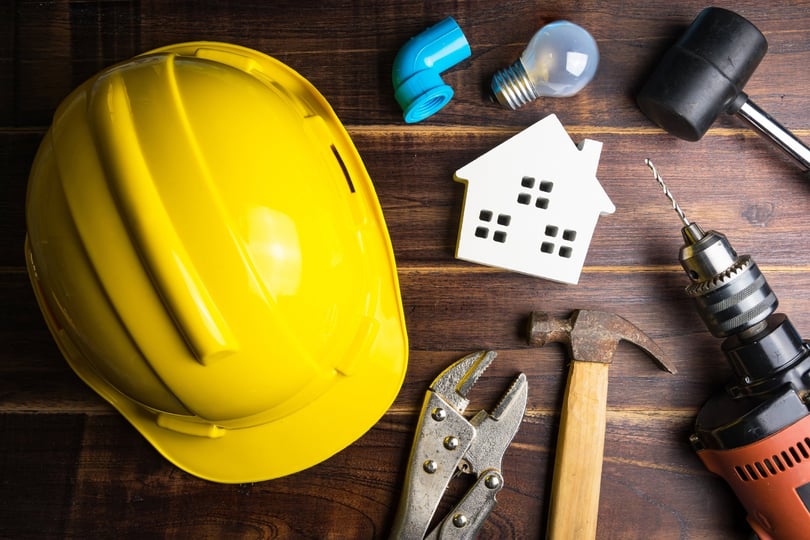 When to Outsource Your Property Maintenance Services
When it comes to deciding how to handle property maintenance services, it often boils down to the question of whether you should use in-house techs or outsource your property maintenance work. Some of the key considerations for this property maintenance services decision include:
Property maintenance costs of full-time techs vs. temporary techs vs. outsourcing tasks;
Workload capacity of work orders for in-house techs;
What types of property maintenance repair work you're doing most often;
Flexibility concerning the types of work that can be completed; and
The level of expertise, skill sets, professional licenses required.
For multi-family property managers who will handle the majority of their residential property maintenance services with their in-house team of technicians, it doesn't always make sense to keep tasks in-house. Sometimes, it is both more cost-effective and operationally efficient to outsource your property maintenance work to local licensed professionals.
Here are some of the considerations to keep in mind when deciding whether to outsource property maintenance services and tasks or to use your in-house tech(s):
Responsiveness: In-House Tech vs. Outsourced Service Providers
The best property managers are those who are both responsive and proactive with their property maintenance services. These traits help keep renters happy, which leads to them becoming long-term renters. However, while having the same in-house techs handling all of your property maintenance tasks is great, there also are some considerations:
No full-time in-house tech can specialize in every area of property maintenance.
Some jobs are too large or complex for an in-house tech to handle.
Some tasks require a licensed specialist, such as an electrician.
With in-house techs, there may be a stack of work orders to get through, slowing down your responsiveness to renter requests. And, when you hire a conventional third-party service provider for property maintenance services, you need to make an appointment that works for their schedule, which could take days or even weeks. Thankfully, these aren't your only choices — there are other options, which include:
Hiring a temporary tech to work a set amount of hours, or
Hiring a licensed professional who specializes in the specific task and who can show up at your door within 30 minutes.
Hiring a Temporary Technician On an As-Needed Basis
Hiring a temporary technician to handle select property maintenance needs seems like a great idea on paper. However, when you hire a temp tech, you're hiring someone to work a set number of hours — regardless of whether they spend significantly less time doing the job. So if you hire them for eight hours and a project only takes three, you still owe them the other five hours of pay.
Hiring a 'Homee' via the Homee On Demand Mobile Solution
At HOMEE, our experts (known as "Homees") are on-demand professionals who are available when you need them. Using the Homee On Demand app is like keeping an electrician, handyman, plumber, and HVAC repairman on call. You have immediate access to an on-demand professional who will show up at your door in about 30 minutes of you placing a repair order — anytime, day or night, 365 days a year — with just the tap of a button on a mobile app.
Other benefits of using Homee On Demand's network of local experts for your property maintenance services include:
Security in knowing that every Homee has passed a background check and is insured;
You can select the level of experience of the Homees to match your budget; and
Knowing that there is a $1,000 service guarantee that covers every job.
But, how does HOMEE measure up cost-wise to other in-house or third-party service provider options?
Weighing the Hard and Soft Costs of Property Maintenance
When it comes to the costs of the property maintenance aspect of property management, many things need to be considered. Some of the hard costs of property maintenance services include:
Vacancy loss: The longer a property sits vacant, the more it will cost in terms of lost rental income, degradation of the condition of the property, etc.
Turning a property: Typically, the longer a renter stays, the more stability you have concerning rent. However, it also means that more rehab and property maintenance costs will eventually be required (cleaning, interior painting, new carpeting, etc.).
In-House tech salaries and benefits: These are the ongoing costs of employing full-time, in-house techs.
Outsourced third-party billing (by the day or by the minute): Many third-party service providers charge by the day or by the project. Unlike these other techs, Homees charge by the minute. This means that if a job only takes 30 minutes, you only pay for 30 minutes.
In addition to the hard costs of property maintenance services, some of the soft costs of property maintenance include:
Downtime: This can be a significant issue for some property managers. If you're paying someone to be available to perform a specialized area of work but don't have any jobs for them, you're spending money needlessly. Financially, it could be more viable to find a service provider who can handle those specific tasks on an as-needed basis.
Truck stock: Keeping the necessary property maintenance materials and parts on hand for in-house techs to do their jobs. This includes not only replacement parts but also functional tools and equipment as well.
Embrace the cost-effectiveness and efficiency of outsourcing your property maintenance services to licensed and insured Homees. Please connect with us by clicking on the image below. Or, contact our team of experts if you have questions about HOMEE's solution for residential property maintenance services.