Residential Lease Agreement: 12 Sections You Need to Include
By: Homee Team on June 05, 2020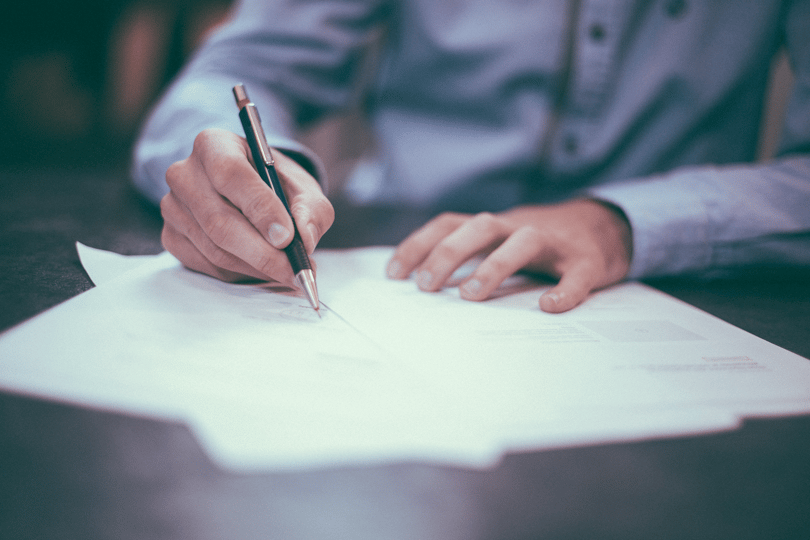 Residential Lease Agreement: 12 Sections You Need to Include
A residential lease agreement protects both residents and Property Managers. It helps residents know what is expected of them, and helps Property Managers protect their real estate investments and financial interests.
Strong lease agreements are highly detailed – limiting room for ambiguity or loopholes that both residents and Property Managers can misconstrue. They include sections that clarify expectations so both parties know what to expect and are protected.
If you haven't reviewed your residential lease agreement recently – or are developing one for a new property – follow this guide and make sure you include these 12 sections to protect yourself and your residents.
1. Residency Term
Have a section in your residential lease agreement that answers questions like: How long will your residents be allowed to live in the unit? Are they committing to a three, six, or 12-month term? What happens if they break that term? Also include information that explains the policies for moving out (like giving 30-day notice) and any penalties for breaking the lease agreement early.
2. Rent Amount and Frequency
Clearly state the expected rent amount and how frequently residents should pay it. You can also use this section to list when rental increases may occur (typically annually) and how residents will be informed of any changes. If you do increase the rent for an existing resident (if your housing type and region permits it), you may be able to add an addendum or correction to the residential lease agreement if both parties consent to it and the updated document is notarized and considered legally binding.
3. Deposits and Fees
List any deposits or fees that your future residents are expected to pay. These can include a rental deposit, a cleaning fee, a background check fee, and an application processing fee to name a few. Explain whether or not your residents can get these deposits back and what conditions they need to meet in order to qualify.
4. Repair and Maintenance Policies
Use this section of the residential lease agreement to explain your obligation as a Property Manager to address problems and keep the unit in good working order. This section will also explain how residents can submit work orders and request maintenance from your team. This part of the residential lease agreement is particularly important. Highlight what your team can repair and what residents need to repair themselves. For example, your team may be able to address electrical or plumbing problems, but aesthetic damage (like a hole in the wall) is up to the resident to repair.
5. Damage to Premises
Your agreement should state who is responsible for any damage to the premises. At what point will your residents get their security deposit back? How much will be held if repairs are needed?
6. Resident Contact Information
Make sure you collect information on any resident that will be living in your rental property. Each resident needs to be listed and approved by the Property Manager (typically through a background check) and should provide emergency contact information. Clearly state occupancy restrictions and how many people are legally allowed to live in the rental property.
Related: 4 Ways to Improve Resident Relations in Property Management
7. Residency Restrictions
As a Property Manager, you can set restrictions for people living in your unit. For example, some places limit the number of pets or the size of pets that are allowed – as long as they aren't service animals. Know what you are allowed to restrict and what you aren't in order to comply with the Federal Fair Housing Act. Be clear about any restrictions you have and the penalties for breaking them.
8. Property Restrictions for Residents
Explain how your residents can modify their units and what restrictions you have in place. For example, they may be able to paint the unit but should not change the light fixtures or carpet. This section will make it easier for you to turn the property faster when residents move out.
9. Subleasing and Vacation Rental Policies
If a resident wants to move out, are they allowed to find someone else to take up the lease, or sublease the unit? What processes must they follow to do this? Are there any fees associated? Include this section in your residential lease agreement. With the rise of short term vacation rentals like Airbnb, you should also include a section on whether or not residents can lease out their units to address any questions on the subject.
10. Restrictions on Disruptive Activity
Your residents are bound by the laws of your city and state when they live in your units. However, you can also list out property restrictions and disruptive activity that could result in penalties or termination of the lease. This includes making loud noises late at night, being disrespectful to their neighbors, failing to follow your set rules, and participating in illegal activities like drug use.
11. Legal Right to Entry
When can you legally enter the unit of your residents? Explain under what conditions you can access the property and if you need to give notice beforehand. For example, you may be able to legally enter the property if you suspect illegal activity, if there is a medical emergency (like a fire), or if there is a repair emergency (like a broken pipe that is flooding the space).
12. Grounds for Termination
List your rights as a Property Manager to terminate the lease based on the laws of your state or city. Grounds for termination may include not paying rent or participating in illegal or disruptive activity. If the resident fails to uphold their part of the lease agreement, you have the right to terminate the contract.
Related: 5 Good Reasons to Evict a Resident
Use a Residential Lease Agreement To Protect Your Investment
Use a residential lease agreement to start your rentals off on the right foot. The attention to detail early on will save you from future headaches and problems. Add sections that clearly outline guidelines and expectations for both you and your residents. Then, streamline your connection with your residents even more with HOMEE with Resident Request.
HOMEE is a work order software and mobile app that makes it easy for your residents to submit work requests and for you to quickly find and hire vetted professionals to complete projects related to plumbing, electrical, HVAC, and handyman services. Request a demo and see how HOMEE can make your job as a Property Manager easier.