How to Prepare a Multifamily Property for Turnover
By: Homee Team on July 05, 2019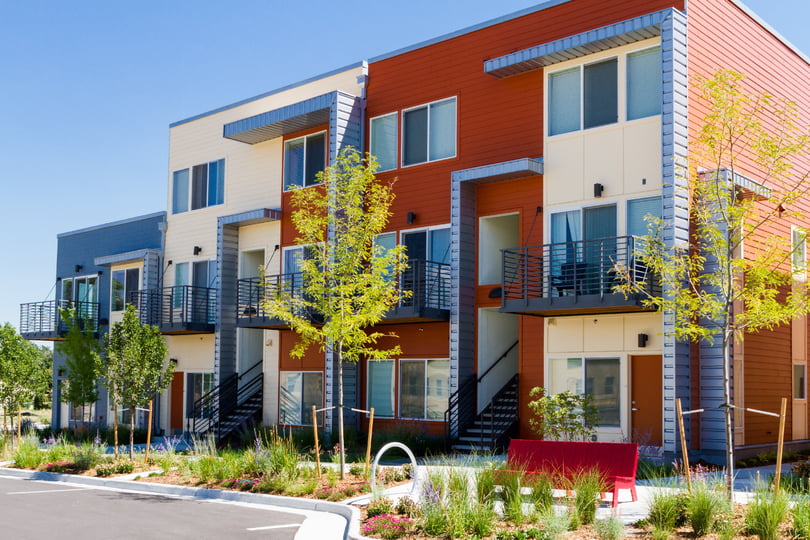 One of the main benefits of being a residential property manager/landlord is that it creates a steady passive income stream. Multifamily property managers who rent out apartments often enjoy a very strong passive income stream while being able to focus their management efforts to a single building.
However, this income can only be generated while a rental unit is occupied. Apartment rental vacancies are the bane of multifamily property management—leading to lost revenue as empty apartments consume management's time and resources without generating income.
Although this issue isn't quite as severe for multifamily properties as it is for single-family rentals (where occupancy rates are either 100% or 0%), empty apartments still represent a major problem for multifamily property managers. Preventing renter turnover by optimizing maintenance and keeping renters happy is important, but there may be situations where a renter leaving becomes unavoidable.
Being able to handle apartment turnover quickly and efficiently to minimize the time a rental unit spends vacant is crucial for avoiding losses from vacancies in multifamily property management.
How can you prepare a multifamily property for turnover so it can be occupied by new renters ASAP? Here are a few things that you can do:
#1) Help Old Renters Move Out to Speed up Apartment Turnover
When your old renters are moving out on good terms, it can help to offer assisted moving services to them. Hiring a few movers can help your previous renters pack up and move more quickly and thoroughly—and get them into their new home faster as well. This helps to generate some good will and positive word of mouth that can be useful for filling future vacancies.
Once the move-out is complete, take a final walk-through of the unit to check for any potential issues that will need to be fixed before you release the previous renter's security deposit back to them. Regular wear and tear should be handled normally, but any major issues (broken fixtures, holes in the walls, etc.) that are obviously caused by the previous tenants may need to come out of the security deposit—which you should discuss with the previous renter as soon as possible.
Also, if you find any leftover belongings from the renters who are leaving, it can help to make them aware of their missing possessions. If you catch this before the renters leave, you can easily give them their stuff and generate some more good will. If this inspection happens after the tenants are already gone, you may need to contact them by phone or email to arrange a pickup or for the property to be mailed to them as necessary.
By helping the previous renter with the move-out and conducting a walkthrough/inspection as quickly as possible, you can speed up the apartment turnover process.
Related: 4 Ways to Improve Tenant Relations in Property Management
#2) Quickly Fix Any Issues Identified During Your Walk-Through

If you identified any major issues that would keep you from turning the multifamily rental unit over to new tenants (such as water damage, pest infestations, or damaged flooring), be sure to have them fixed right away. Here, using on-demand property maintenance services can be an enormous help.
As a multifamily property manager, you could use on-demand property maintenance to have plumbers, electricians, HVAC technicians, or handyman service providers perform repairs to the rental unit with a minimal delay.
In fact, property maintenance services ordered through HOMEE On Demand are typically delivered the same day (often in as little as half an hour from the time the request is accepted, though times do vary based on demand for the service requested).
The sooner you can fix any issues with a multifamily property, the faster you can move in new renters.
#3) Consider Making Discrete Upgrades to the Property
One trick that multifamily property managers can use to improve their odds of attracting new renters to a property faster is making small and inexpensive upgrades. These upgrades can include:
Slapping a fresh coat of paint on the walls;
Replacing aging lights with energy-efficient LED lights;
Waxing hardwood floors or deep-cleaning carpets; and
Replacing worn or discolored electrical switches and outlet faceplates.
These upgrades are often inexpensive to carry out, but provide a subtle facelift for the property that makes it more attractive to renters.
However, more extensive upgrades may be necessary to bring the apartment rental space in line with what's in demand in the market. For example, if the majority of home renters in the area are single, then larger apartments with multiple rooms may struggle to attract tenants. In such a market, single bedroom units or studio apartments might perform better.
Making extensive renovations to remodel a multifamily property into something that better matches the demands of the market can be a long and expensive process—but it may be worth it to improve the marketability of the apartment in the future.
#4) Take Photos of the Property
After performing all of the repairs and upgrades needed to get the apartment rental-ready, take some time to go through the unit. During this post-repair inspection, be sure to take some high-resolution pictures of the space—the higher the quality of these photos, the better.
These photos can be used in your attempts to market the multifamily property to new renters. Lots of home hunters are much more likely to trust a photo of the property than a text description.
Using shots that show off as much of the unit as possible is recommended to help give potential renters a good idea of what the space looks like—and to show that you aren't trying to hide potential faults with clever camera angles and shot cropping.
Prepare a Multifamily Property for Turnover Faster
Need help scheduling property maintenance services to prepare your multifamily properties for new renters?
Reach out to the HOMEE team today to learn how you can use on-demand property maintenance services to enhance your apartment turnover.