What You Need to Know about Property Management Software
By: Homee Team on December 04, 2018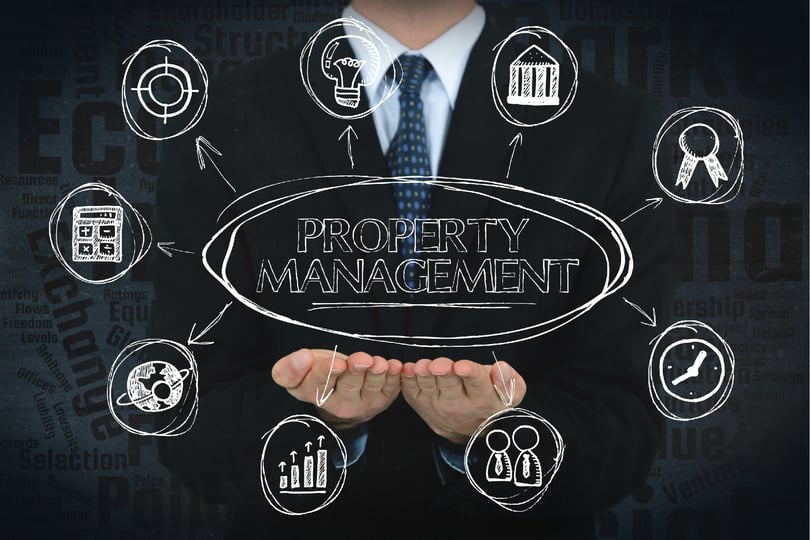 What You Need to Know about Property Management Software
Property managers across the U.S. work hard to control their vacancy rates, maintain or improve the rental properties they manage, and build positive relationships with their renters. Using property management software to aid with the management of different properties helps to improve a property manager's efficiency, so they can do more in less time.
Why should you use rental property management software? Here's what you need to know:
Property Management Software Makes Operations More Efficient and Improves Scalability
One of the benefits of using virtually any kind of online property management software is that it helps to make managing your rental properties more efficient. Instead of waiting for in-person visits or for other slow means of communication, you can get updates about the status of rent collection, adjust your property listings, and manage many other workflows and tasks in one convenient resource (depending on the specific features of the property management software being used).
By combining multiple tools into a single online resource and providing automation for many key workflows, the best property management software applications help you optimize your operations. This, in turn, helps save time so you can manage more properties without sacrificing quality of service.
Online Property Management Software Increases Visibility into Your Operations
Many of the top property management software programs give you a variety of metrics that you can analyze. For example, the software might provide a month-over-month comparison of rental income, showing your growth or your shrinkage as new renters enter and old renters leave. Or, it could help you track what kinds of issues renters most frequently encounter. Online property management software is often used to help track utility billing for individual renters, so they can be billed appropriately for their utility usage.
This increased visibility into your property management operations can help you see where you're spending the most time and resources, better manage billing for renters, and identify issues that could be affecting your renewal rate.
Rental Property Management Software Helps You Manage Your Finances
Every property manager needs to be able to carefully monitor and manage their finances—knowing when bills are due, which renters are on track with their rental agreements, and which ones are habitually tardy or simply fail to pay are a few basic business needs.
Top property management software programs frequently have a finance support feature that helps you track your monthly spending and income. The robustness of these financial features may vary from one software to the next, but may include:
Tenant Debt Collections. Property management software may help to automate the task of turning over delinquent renters to debt collection agencies, reporting them to credit bureaus, and other tasks designed to help improve recovery of past-due rent.
Tracking for Accounts Payable. This common software feature helps you track your monthly spending to see what your biggest draws are and verify the sustainability of your rental properties based on an income-vs.-expense analysis. Some even have bill pay systems in the app that make it easy to stay on top of important expense payments.
Online Rent Collection. This is a popular feature for helping collect rent. By making the process an online interaction, renters don't have to hand-deliver payments to your office during business hours or send cash, checks, or money orders that could be lost or stolen in the mail.
These and other financial features of property management software help you accurately track your expenses and income so you can make adjustments as needed.
Property Management Software Helps Improve Customer Service for Renters
Some of the best property management software programs include special features designed to help you communicate with your renters. Being able to keep in touch with renters helps you improve customer service—which impacts the "tenant experience" and their odds of deciding to renew their lease in the future.
For example, AppFolio property management software has an online portal that allows renters to send and receive texts from their property managers. Property managers can use this feature to send important alerts or reminders—such as the date of an upcoming property inspection, payment reminders, and delivery notifications.
While property management software can do a lot to help you improve your property management business, there is one area where these software programs may fall short: Property maintenance.
Some property management software might track property maintenance expenses and in-house labor, but they don't offer a complete solution for:
Finding a licensed, property maintenance vendor;
Placing a work order;
Tracking third-party and in-house tech's time spent onsite;
Itemizing the parts and labor costs associated with the maintenance;
Filing post-repair reports and reviews—both from the tenant and the maintenance expert;
Setting budget limits; and
Applying a management fee to work orders.
An on-demand property maintenance solution—such as Homee On Demand—fills this gap to help make it easier for you to manage the maintenance needs of your rental properties—whether it's regular maintenance or emergency maintenance.
Like to learn more about how you can combine property management software with a property maintenance solution to improve your property rental business? Or, need some quick and impartial property management software reviews? Reach out to a property maintenance solution expert from HOMEE today!