The Good and the Bad about Property Management Rules
By: Homee Team on October 05, 2020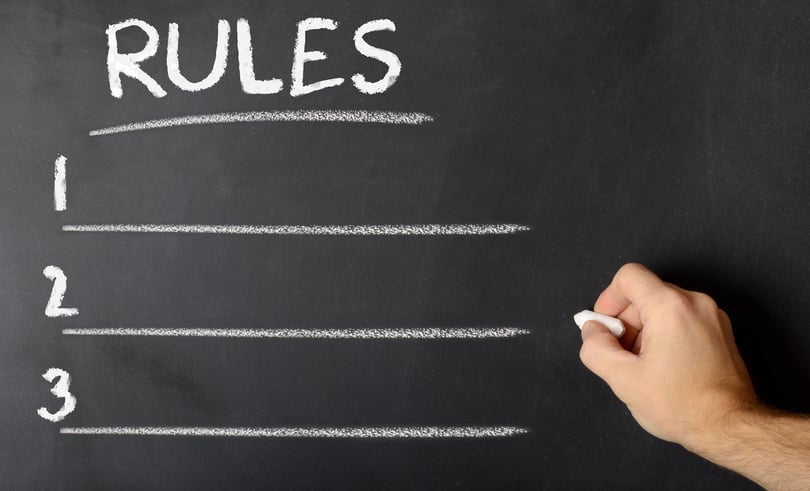 The Good and the Bad about Property Management Rules
Being a property manager can be tough. There are innumerable property management rules to deal with—and those rules may change from one state to the next. Whether you're an aspiring property manager or a seasoned pro looking to expand into a new region, it can't hurt to review the property management requirements of the region in which you'll be operating.
While covering all of the different property management rules for all 50 states would not be practical in a single blog article, here are a few notes about property management/real estate requirements to help highlight how there can be differences, both obvious and subtle, between any two regions.
Property Management Rules for Security Deposits
The term "security deposit" is one that should be familiar to anyone who is in the property management business. The basic reason behind a security deposit is to act as a form of insurance against nonpayment of rent or damages to a rental property that exceed normal wear and tear.
However, the rules governing security deposits may vary from one state to the next. For example, according to information cited by Buildium, in Alabama, a security deposit cannot exceed the value of one month's rent—but additional deposits for pets and "tenant activities that increase liability risks" are allowed separate from the security deposit. So, if a month's rent would be $2,000, the largest the security deposit could be is $2,000.
Meanwhile, the real estate requirements in New York State make things a little more complicated for security deposits. As noted on the FindLaw.com page on New York security deposit rules, "New York security deposit laws do not state a limit that landlords can charge for security deposits." However, the article also states that "New York security deposit laws on deposit limits can vary throughout the state." Basically, there isn't a state-wide limit on security deposit amounts, but some cities/counties may have one. So, it's important to do some research and even contact an attorney specializing in real estate/landlord requirements before setting security deposit amounts and rules.
Qualification Requirements to Be a Property Manager
Most (but not all) states require a property manager to have some kind of license or qualification certification to run a property management business. Some states even require a community association on top of having a license. The type of qualification required varies from one state to the next.
For example, as noted by AllPropertyManagement.com, one of the requirements for property management in Florida is to have a real estate broker's license. Community association managers (CAMs), on the other hand, do not require a real estate broker's license under Florida real estate law but will need to possess a CAM license instead.
Meanwhile, property managers in Idaho do not have any special property management requirements regarding licenses—nor for being part of a community association. Property managers in the District of Columbia (Washington, D.C.) require a special property management license instead of a real estate broker's license.
Why do many states require real estate broker's licenses? The rationale varies from state to state, but the APM article does mention that the license is required for specific activities, such as advertising vacancies, negotiating leases, and collecting rents. The reason for requiring a license in many states may have to do with protecting renters' rights and making sure property managers are sufficiently cognizant of real estate/landlord requirements so these transactions can be properly managed. In fact, part of the license requirements in many states involves the property manager possessing a set amount of experience in the real estate industry.
As always, when preparing to start or join a property management business (or to expand an existing business to a new region), be sure to check the region's property management rules regarding licensing/certification requirements.
Region-Specific Property Management Rules Regarding Evictions
Evictions are a particularly difficult challenge for property managers. Nobody wants to have to eject a renter and lose a revenue stream, but there are times where there is no better choice than to remove someone. Whether it's because the renter simply will not (or cannot) pay rent, is a danger to the property (or other renters), or is engaging in illegal activities that create legal liability, the renter needs to go.
However, property management requirements regarding evictions vary somewhat from one state to the next. For many states, these rules are designed to protect renters from being unlawfully removed from their homes without due cause and to limit a property manager/landlord's liabilities for events that may happen during an eviction.
How can property management rules for evictions protect property managers from legal liabilities? An example of a clause that protects property managers can be found in the eviction processes for states like California and Florida. In both of these states, property managers are required to go through the sheriff's office to conduct the eviction itself (after a semi-lengthy court process where tenants are given a chance to remediate the cause of eviction, if possible). By having the sheriff's office remove renters, property managers are protected from possible injury liabilities that could arise from occupants forcibly resisting eviction proceedings.
Wherever you choose to operate a property management business, it's important to study the local property management rules and even to consult experts in real estate and property management law so you can fully understand what your requirements and rights are as a property manager.
Regardless of where your property management business is based, Homee On Demand can help with property maintenance. Please reach out to our team for more information!