7 Questions About On-Demand Home Services
By: Homee Team on December 27, 2018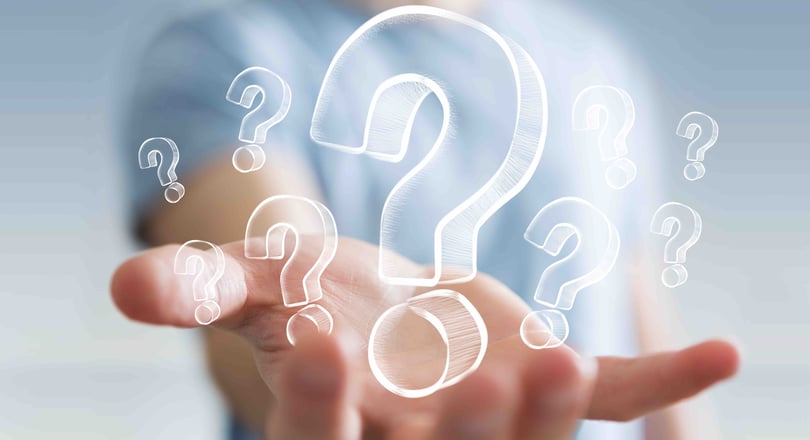 7 Questions About On-Demand Home Services
As the creator of the first end-to-end property maintenance solution that brings property managers, renters, and maintenance technicians together in a unified service request and fulfillment platform, the HOMEE team is constantly fielding questions about property maintenance and on-demand home services.
Here's a quick list of some of the most frequently asked questions (FAQs) about on-demand home services that people ask our team:
1: What Do You Mean by On-Demand Home Services?
The term "on-demand home services" can mean a lot of things to different people. For some, it references the handling of daily chores—things like cleaning services. For the HOMEE team, on-demand home services is a reference to property maintenance services delivered promptly—usually within 30 minutes—after a renter or property manager places an order on their smartphone through the Homee On Demand property maintenance app.
These property maintenance services can take many forms—everything from repairing emergency problems to plumbing and electrical systems, to fixing loose floorboards using on-demand handymen, to keeping up general property maintenance on HVAC units meant to prevent future issues.
2: How Do You Address Service Quality or Warranty Issues?
The Homee On Demand property maintenance service solution includes a built-in solution for reviewing the work completed by a service technician (or "Homee"). If the services are exceptional or lacking, renters and property managers can leave a review. Additionally, Homees have to file a report detailing the work they did when they complete a job—including notes and photos of the work done, along with a list of the materials used. This must be done before closing the job and collecting payment.
If a Homee cannot complete the work because they don't have the requisite materials, skills, or licenses, the request will be re-routed and job matched to another appropriate provider. Then, a HOMEE market manager will reach out and dispatch a new pro—one with the requisite experience needed to complete the job.
Each Homee On Demand job is backed by a Safety and Quality Guarantee, including up to $1,000 of the cost of the work performed and a $2 million general liability insurance policy against potential property damage.
3: Will Homee Provide Bids or Quotes for My Work Requests?
Property managers have the ability to set not to exceed prices (NTEs) on home repair and maintenance work before a request is finalized. This helps property managers preemptively control their property maintenance costs. However, if a Homee cannot complete a job under the cost ceiling established, the request may be rejected.
HOMEE determines the rates for specific pros by:
Using data collected from the U.S. Bureau of Labor Statistics (BLS) to establish fair market rates;
Looking at the zip code of the work request;
Assessing the Homee's level of experience (25+ year veterans command higher rates than less experienced pros);
Negotiating competitive rates based on the volume of business HOMEE provides.
4: How Many Pros Do You Have in Your Network?
Our network of Homees includes thousands of specialists from property maintenance companies all over the USA. HOMEE actively seeks skilled and reliable service pros in different fields, including electricians, plumbers, general contractors, and heating, ventilation, and air conditioning (HVAC) specialists. This way, we can ensure swift and reliable service in every area we serve.
Despite having so many different professionals spread throughout the country, HOMEE remains dedicated to ensuring each one is trustworthy and competent. Every individual Homee undergoes a background check that includes financial, employment, criminal, and certification elements. Only after passing this background check is the pro added to the network and given the opportunity to start accepting work orders placed through the app.
Homees also agree to abide by our "Homee Guiding Principles" when they join our network.
5: How Fast Can Your Pros Realistically Get to Job Sites?
What makes these services "on-demand" is that a renter or property manager can place an order for maintenance using a smartphone app and expect to have a service technician there and working within 30 minutes of a service request being approved.
This is why the HOMEE team has worked to network with property maintenance companies throughout the country.
6: How Do You Manage Complex Jobs That Require Different Areas of Expertise?
Some jobs require the services of more than one kind of property maintenance professional—electricians, plumbers, and other kinds of service experts—at the same time. For these situations, the Homee On Demand property maintenance app supports the ability to add multiple service requests at once.
To add another property maintenance service request, simply tap the "+" button on the top left area of the screen in the smartphone app. This brings you back to the home screen so you can send an additional request.
Each request will be tracked separately within the property maintenance solution, so you can easily see the itemized list of issues and expenses.
7: Can I Use My Current Property Maintenance Companies Through the App?
HOMEE is constantly working to partner with new vendors, so property managers and renters may be able to use their favorite property maintenance company for the services they need. However, if your current vendor is not in the Homee On Demand network, then you may not be able to request them specifically.
Your existing vendor can register to become a Homee by downloading the "Homee On Demand Pro" app from the Apple or Google Play stores and following the registration process in the app.
If you find a vendor you like through the Homee On Demand solution, you can register them as a favorite in the mobile app by tapping on the heart icon. This will make it so that the next time you send a job request, the specific Homees that you favorited will be given the first chance to accept it.
However, it is important to note that HOMEE may not be able to guarantee that a favorited pro will be able to arrive in 30 minutes or less if they're not in the immediate vicinity.
If you'd like to learn more about the Homee On Demand property maintenance solution, please talk to a member of our team!