How To Manage a Rental Property: 5 Steps To Set You Up for Success
By: Homee Team on March 02, 2020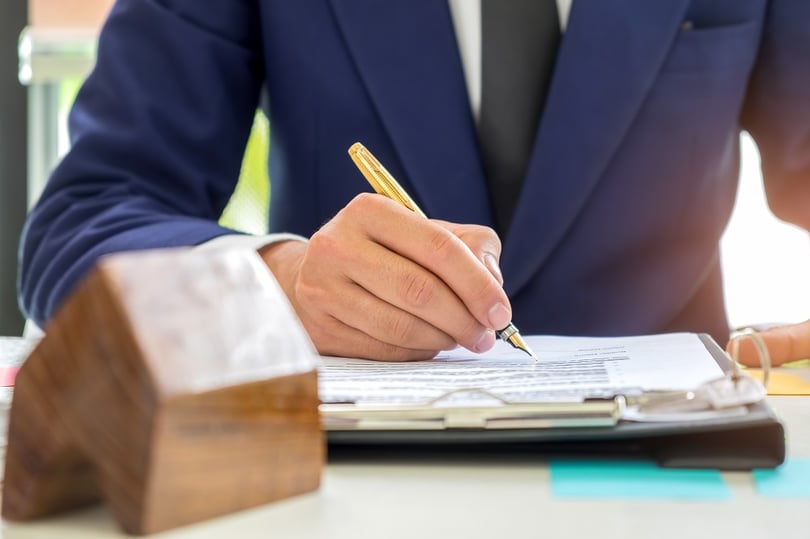 Managing a rental property isn't always easy. As a Property Manager, you need to stay on top of task lists, work to keep residents happy and have a plan to keep your properties clean and desirable. Thankfully, there are tips, best practices, and tools that can help you successfully manage a rental property like a pro.
Here are a few of our top tips for successfully managing a rental property even if you are new to the job or property.
Step #1) Research the Market to Charge Fair Rent
You may have an idea of what you want to charge for rent, but ultimately the market determines what you can charge. If your rent is too high, then your spaces are likely to sit empty longer because people will be turned off by the cost. However, if your rental rates are too low, you could limit your overall profit potential.
Start by estimating the costs of operating the space you are renting. This will include costs like repairs, upkeep, turns, and outdoor maintenance. Your costs may also include things like electricity and water if you pay those instead of the resident.
Then, look at what similar homes and properties are renting for. Consider the location, the style of home, and other factors like the number of bathrooms or amenities. This will help you understand what you can list your rental for.
Finally, make sure that your listing price will actually turn a significant profit. Otherwise your rental property might not be as lucrative as you first thought.
Related: 5 Things You NEED to Do When Setting Rental Rates
Step #2) Plan for Regular Maintenance and Upkeep
Even if your rental property appears to be in good condition, it is important to have funds for repairs, upkeep, and maintenance.
There is no perfect formula to tell you how much you'll need for property maintenance or upkeep. Depending on the property, the costs may be higher or lower depending on property age, renter upkeep, type of property (e.g. stand-alone homes versus small apartments), and other factors.
It's better to set aside more than you think you may use. At the end of the year, if you haven't used your maintenance fund, you can save the money for future projects or choose a major upgrade/repair that is on the docket. For example, the roof may need to be replaced within the next few years, and you can use the savings to get ahead of the problem.
You should also plan for weekly, monthly, and quarterly property maintenance services. Budget ahead of time for lawn maintenance and HVAC services so these costs won't cut into your expected profits.
Related: Breaking Down the Cost of Property Management
Step #3) Budget for Property Vacancies
There will be times when your space is empty, even in the hottest real estate markets. If this is your first rental property, it may take longer than you expect to market your space, vet residents, and set a move-in date.
Track the calendar and know when you will have downtime with no renters, and remember that your maintenance costs won't necessarily drop just because your property is vacant.
You can limit downtime by marketing the property and lining up residents early, but to be on the safe side, plan for spaces to sit empty for a few weeks in-between renters. Also, remember to budget enough to turn the property for new renters.
Property maintenance software like HOMEE can speed up the turn process by providing immediate access to vetted maintenance professionals. Use the HOMEE mobile app and desktop solution to get service pros to your property as soon as residents move out, and to keep track of all of your work orders.
Related: How to Prepare Single-Family Homes for New Renters
Step #4) Keep Detailed Records
Your life will be easier as a property manager if you keep detailed records of your communication with residents. Save all of your communication, and take notes if the conversation was in-person or over the phone. You can make this official by sending an email recapping your conversation and asking them to confirm that the information is correct.
You should also document all of the work you do on the property and save the receipts of the expenses and bills from contractors you hire. This will help you better understand the cost of managing a rental property and make sure that you are turning a profit.
HOMEE's Property maintenance software facilitates the entire maintenance process—giving you the control you need and residents the responsiveness they want.
Step #5) Manage a Rental Property with the Right Tools
Organization is key to managing a rental property. You will frustrate your residents if their requests are never answered, and you can easily get overwhelmed with keeping the property maintained if you don't stay on top of tasks. Fortunately, there are apps and tools that can help you along the way.
HOMEE exists to help property managers do their jobs well. If you're interested in learning about how to put property maintenance on autopilot, contact HOMEE to learn more. Request a demo to see how HOMEE takes the stress out of managing rental property maintenance.
For tips on how to select a property management software that works for your business, check out our Ultimate Guide to Property Management Software.